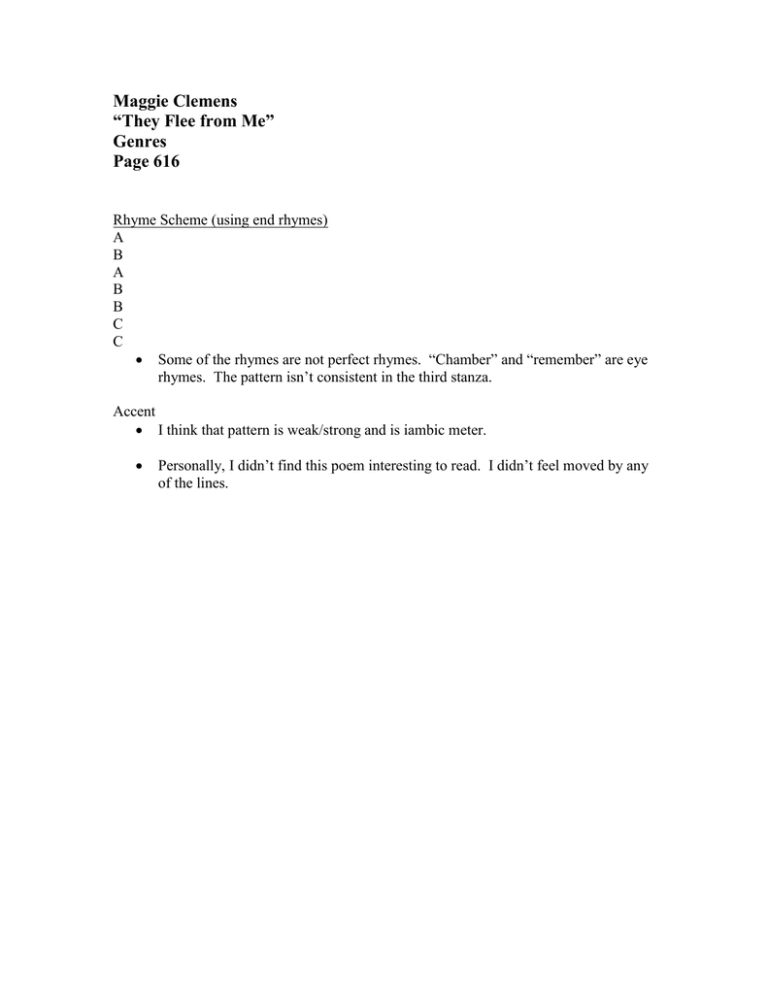 Maggie Clemens
"They Flee from Me"
Genres
Page 616
Rhyme Scheme (using end rhymes)
A
B
A
B
B
C
C
 Some of the rhymes are not perfect rhymes. "Chamber" and "remember" are eye
rhymes. The pattern isn't consistent in the third stanza.
Accent
 I think that pattern is weak/strong and is iambic meter.

Personally, I didn't find this poem interesting to read. I didn't feel moved by any
of the lines.