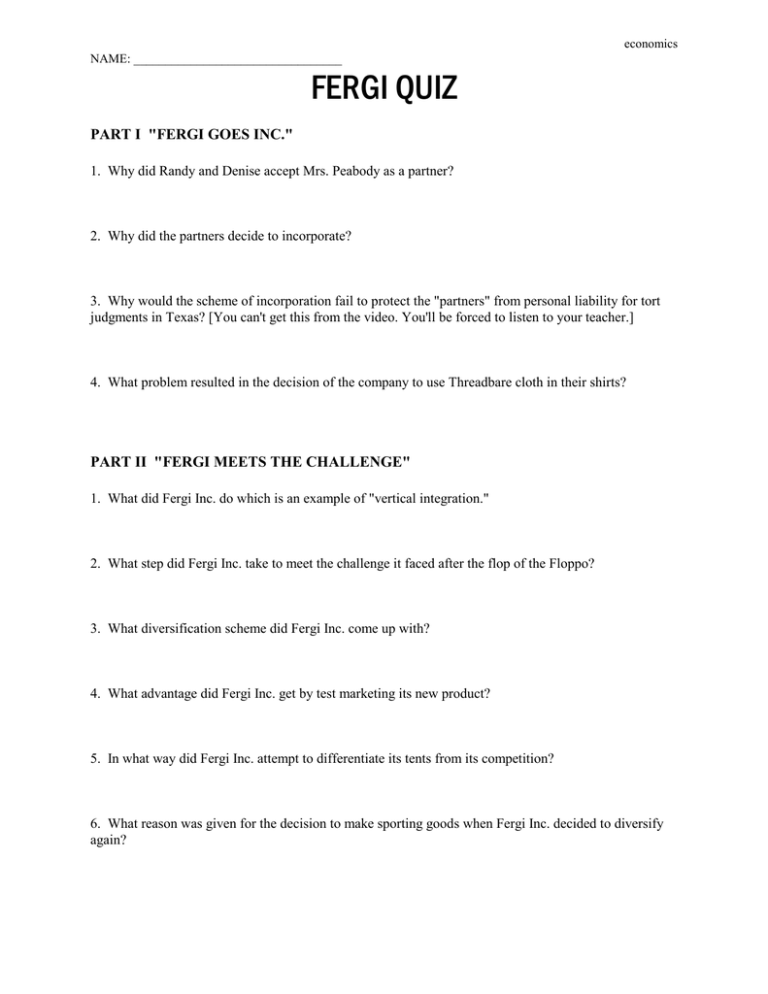 economics
NAME: _________________________________
FERGI QUIZ
PART I "FERGI GOES INC."
1. Why did Randy and Denise accept Mrs. Peabody as a partner?
2. Why did the partners decide to incorporate?
3. Why would the scheme of incorporation fail to protect the "partners" from personal liability for tort
judgments in Texas? [You can't get this from the video. You'll be forced to listen to your teacher.]
4. What problem resulted in the decision of the company to use Threadbare cloth in their shirts?
PART II "FERGI MEETS THE CHALLENGE"
1. What did Fergi Inc. do which is an example of "vertical integration."
2. What step did Fergi Inc. take to meet the challenge it faced after the flop of the Floppo?
3. What diversification scheme did Fergi Inc. come up with?
4. What advantage did Fergi Inc. get by test marketing its new product?
5. In what way did Fergi Inc. attempt to differentiate its tents from its competition?
6. What reason was given for the decision to make sporting goods when Fergi Inc. decided to diversify
again?