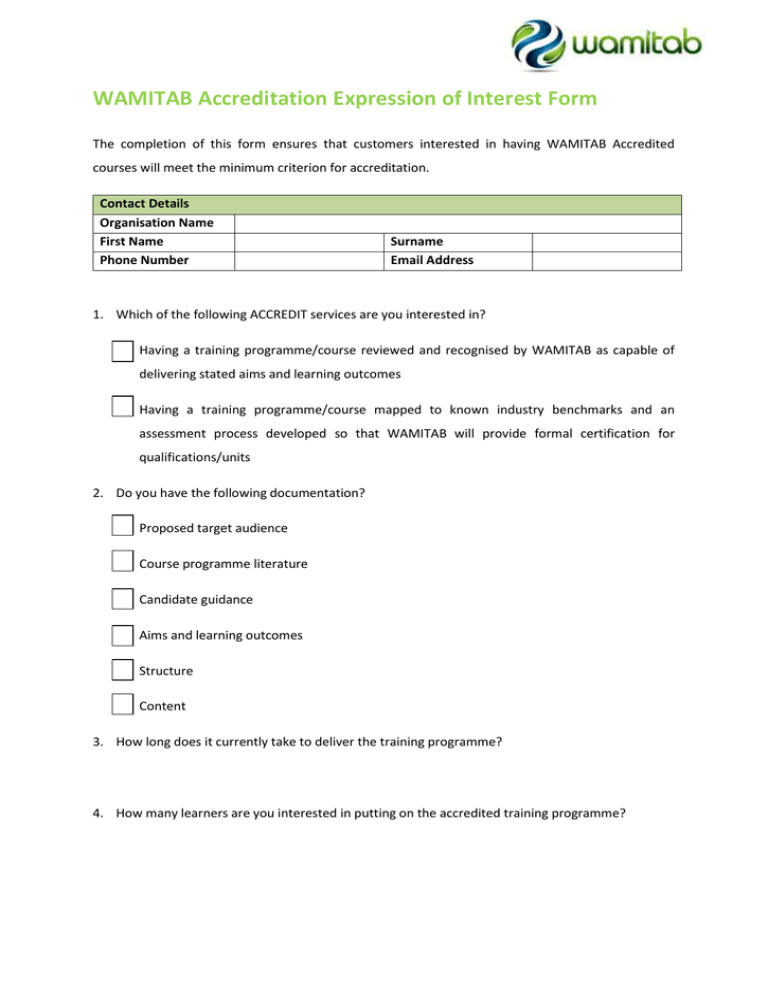 WAMITAB Accreditation Expression of Interest Form
The completion of this form ensures that customers interested in having WAMITAB Accredited
courses will meet the minimum criterion for accreditation.
Contact Details
Organisation Name
First Name
Phone Number
Surname
Email Address
1. Which of the following ACCREDIT services are you interested in?
Having a training programme/course reviewed and recognised by WAMITAB as capable of
delivering stated aims and learning outcomes
Having a training programme/course mapped to known industry benchmarks and an
assessment process developed so that WAMITAB will provide formal certification for
qualifications/units
2. Do you have the following documentation?
Proposed target audience
Course programme literature
Candidate guidance
Aims and learning outcomes
Structure
Content
3. How long does it currently take to deliver the training programme?
4. How many learners are you interested in putting on the accredited training programme?