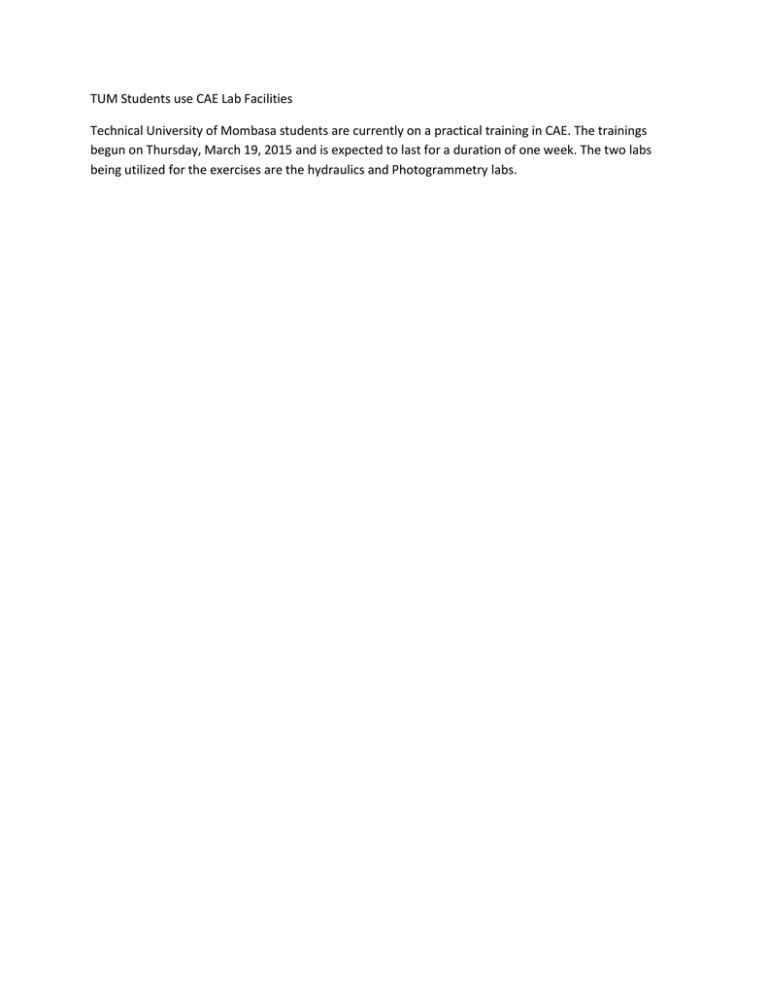 TUM Students use CAE Lab Facilities
Technical University of Mombasa students are currently on a practical training in CAE. The trainings
begun on Thursday, March 19, 2015 and is expected to last for a duration of one week. The two labs
being utilized for the exercises are the hydraulics and Photogrammetry labs.