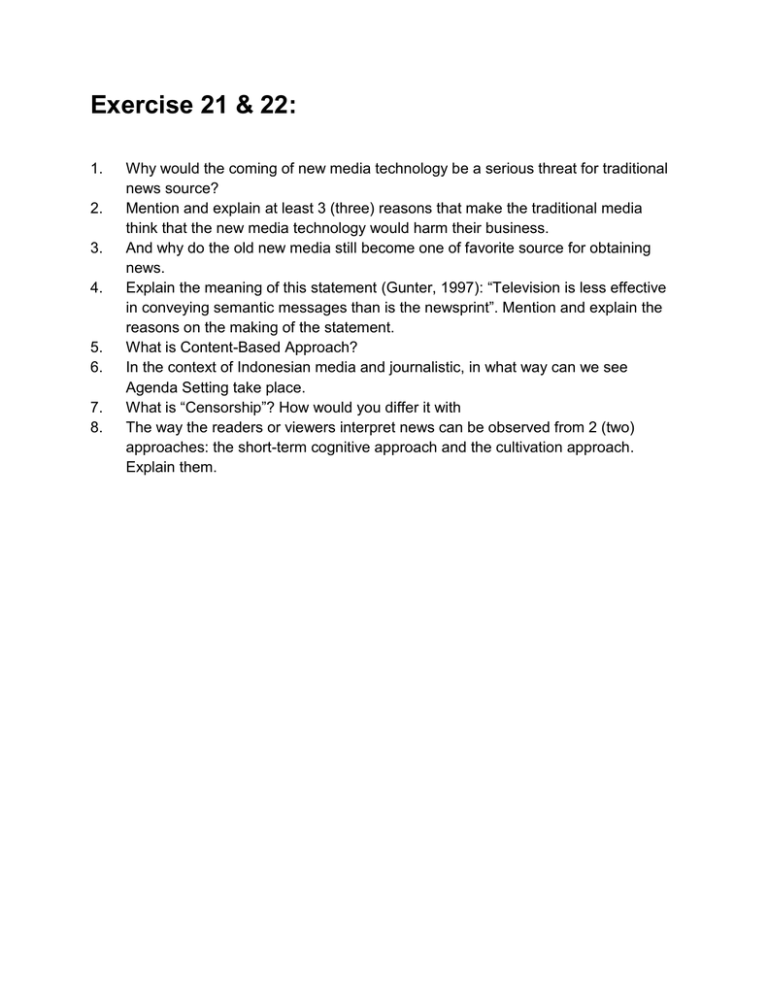 Exercise 21 & 22:
1.
2.
3.
4.
5.
6.
7.
8.
Why would the coming of new media technology be a serious threat for traditional
news source?
Mention and explain at least 3 (three) reasons that make the traditional media
think that the new media technology would harm their business.
And why do the old new media still become one of favorite source for obtaining
news.
Explain the meaning of this statement (Gunter, 1997): "Television is less effective
in conveying semantic messages than is the newsprint". Mention and explain the
reasons on the making of the statement.
What is Content-Based Approach?
In the context of Indonesian media and journalistic, in what way can we see
Agenda Setting take place.
What is "Censorship"? How would you differ it with
The way the readers or viewers interpret news can be observed from 2 (two)
approaches: the short-term cognitive approach and the cultivation approach.
Explain them.