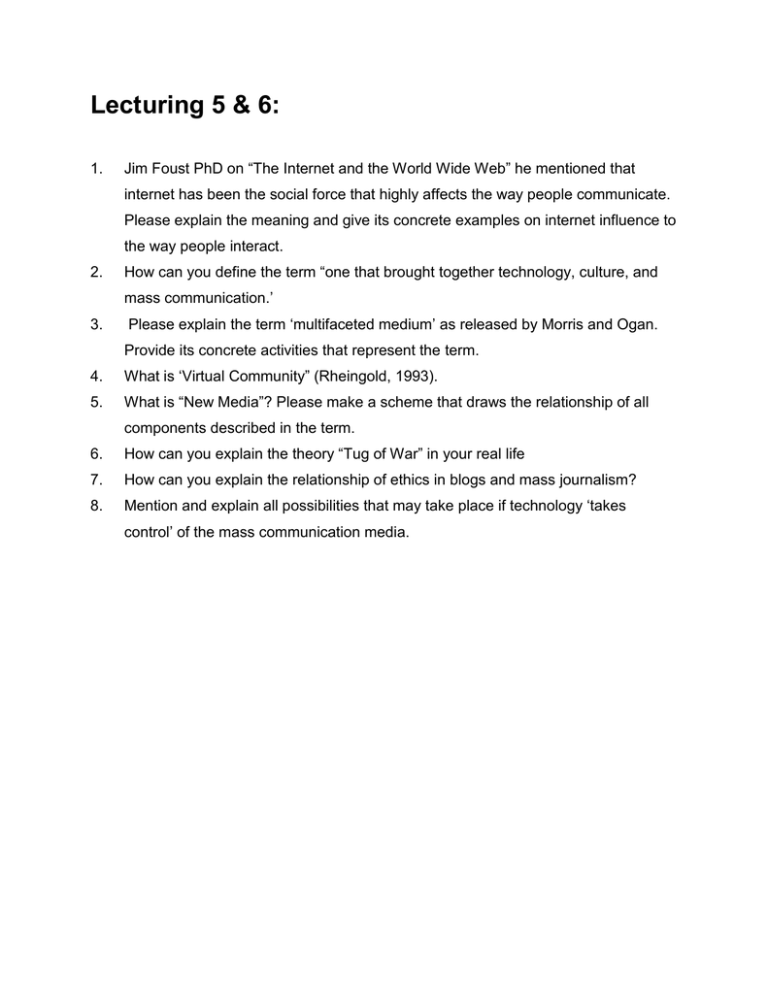 Lecturing 5 & 6:
1.
Jim Foust PhD on "The Internet and the World Wide Web" he mentioned that
internet has been the social force that highly affects the way people communicate.
Please explain the meaning and give its concrete examples on internet influence to
the way people interact.
2.
How can you define the term "one that brought together technology, culture, and
mass communication.'
3.
Please explain the term 'multifaceted medium' as released by Morris and Ogan.
Provide its concrete activities that represent the term.
4.
What is 'Virtual Community" (Rheingold, 1993).
5.
What is "New Media"? Please make a scheme that draws the relationship of all
components described in the term.
6.
How can you explain the theory "Tug of War" in your real life
7.
How can you explain the relationship of ethics in blogs and mass journalism?
8.
Mention and explain all possibilities that may take place if technology 'takes
control' of the mass communication media.