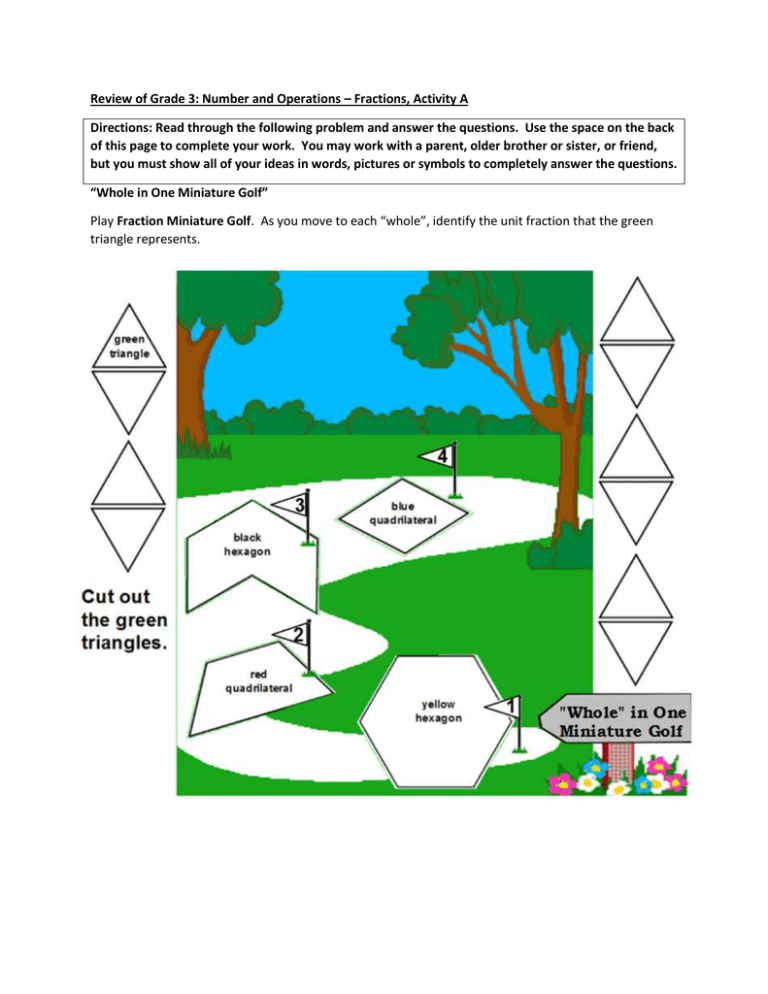 Review of Grade 3: Number and Operations – Fractions, Activity A
Directions: Read through the following problem and answer the questions. Use the space on the back
of this page to complete your work. You may work with a parent, older brother or sister, or friend,
but you must show all of your ideas in words, pictures or symbols to completely answer the questions.
"Whole in One Miniature Golf"
Play Fraction Miniature Golf. As you move to each "whole", identify the unit fraction that the green
triangle represents.