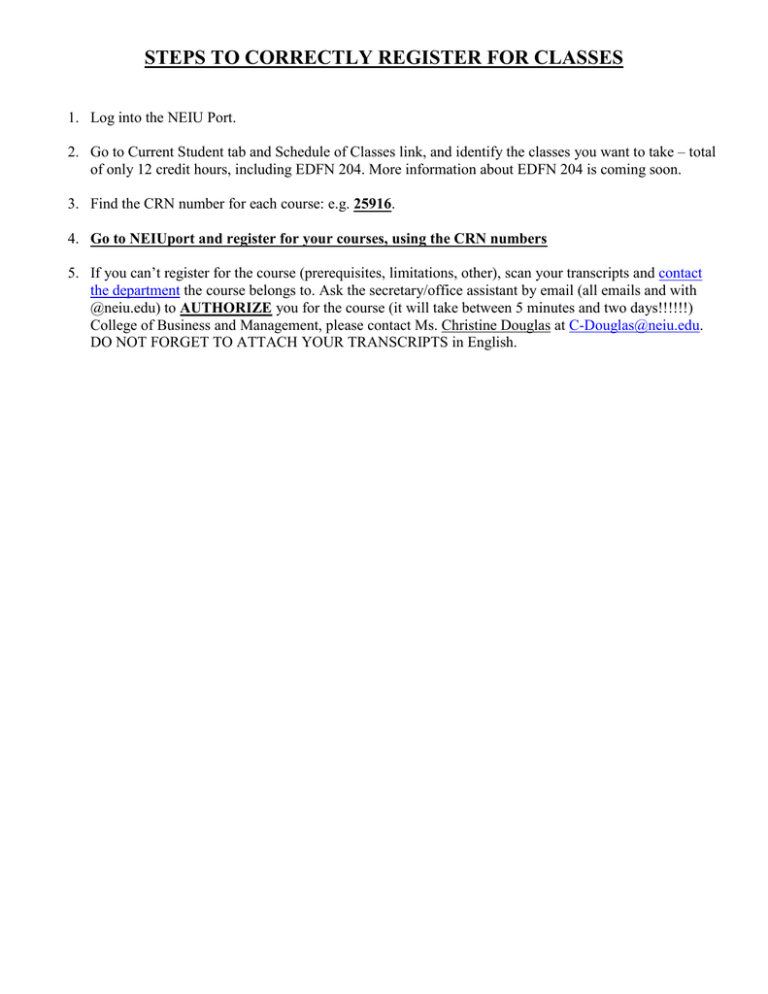 STEPS TO CORRECTLY REGISTER FOR CLASSES
1. Log into the NEIU Port.
2. Go to Current Student tab and Schedule of Classes link, and identify the classes you want to take – total
of only 12 credit hours, including EDFN 204. More information about EDFN 204 is coming soon.
3. Find the CRN number for each course: e.g. 25916.
4. Go to NEIUport and register for your courses, using the CRN numbers
5. If you can't register for the course (prerequisites, limitations, other), scan your transcripts and contact
the department the course belongs to. Ask the secretary/office assistant by email (all emails and with
@neiu.edu) to AUTHORIZE you for the course (it will take between 5 minutes and two days!!!!!!)
College of Business and Management, please contact Ms. Christine Douglas at [email protected]
DO NOT FORGET TO ATTACH YOUR TRANSCRIPTS in English.