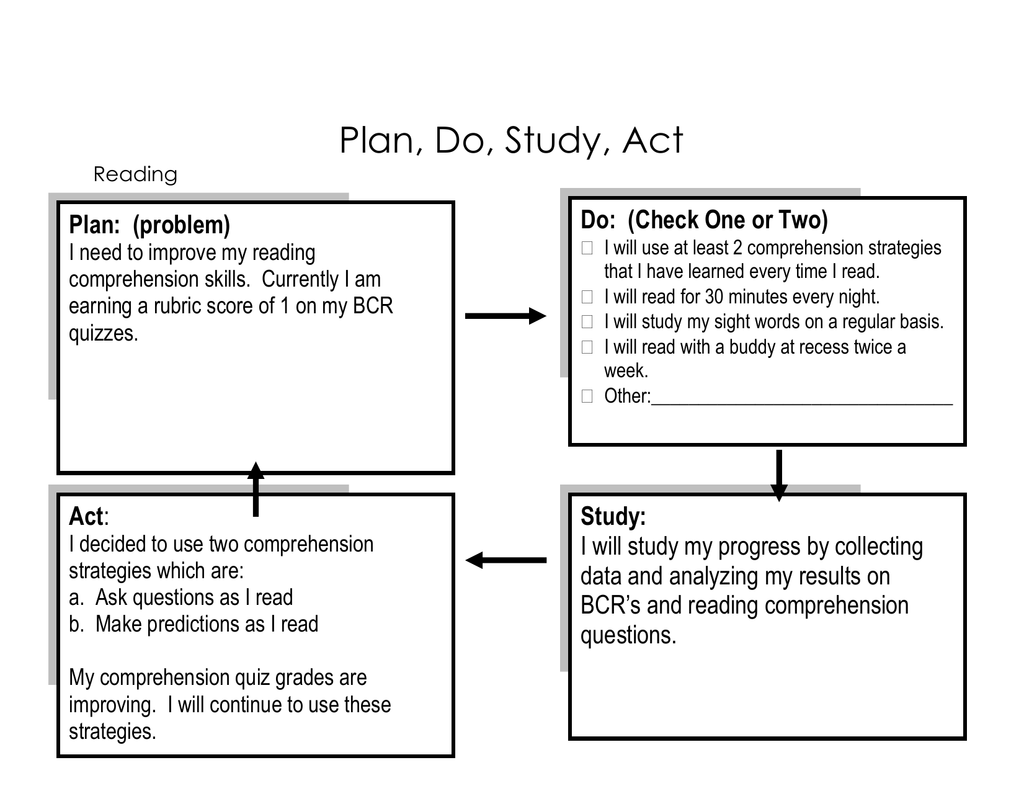 Plan, Do, Study, Act
Reading
Plan: (problem)
Do: (Check One or Two)
I need to improve my reading
comprehension skills. Currently I am
earning a rubric score of 1 on my BCR
quizzes.
 I will use at least 2 comprehension strategies
that I have learned every time I read.
 I will read for 30 minutes every night.
 I will study my sight words on a regular basis.
 I will read with a buddy at recess twice a
week.
 Other:________________________________
Act:
Study:
I will study my progress by collecting
data and analyzing my results on
BCR's and reading comprehension
questions.
I decided to use two comprehension
strategies which are:
a. Ask questions as I read
b. Make predictions as I read
My comprehension quiz grades are
improving. I will continue to use these
strategies.