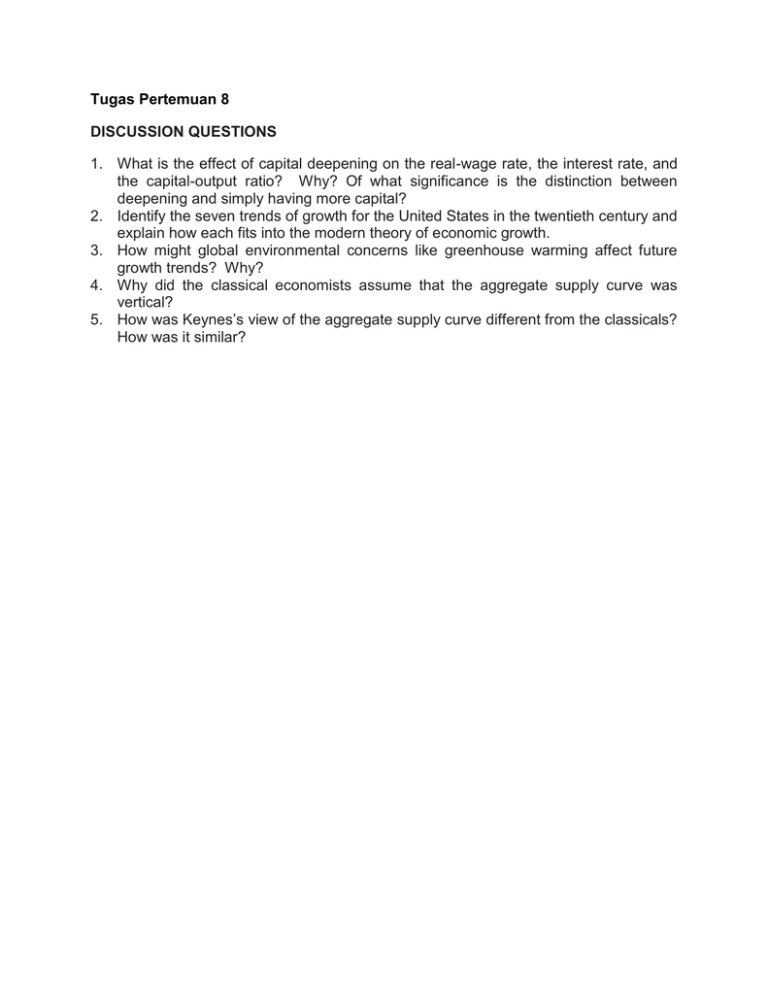 Tugas Pertemuan 8
DISCUSSION QUESTIONS
1. What is the effect of capital deepening on the real-wage rate, the interest rate, and
the capital-output ratio? Why? Of what significance is the distinction between
deepening and simply having more capital?
2. Identify the seven trends of growth for the United States in the twentieth century and
explain how each fits into the modern theory of economic growth.
3. How might global environmental concerns like greenhouse warming affect future
growth trends? Why?
4. Why did the classical economists assume that the aggregate supply curve was
vertical?
5. How was Keynes's view of the aggregate supply curve different from the classicals?
How was it similar?