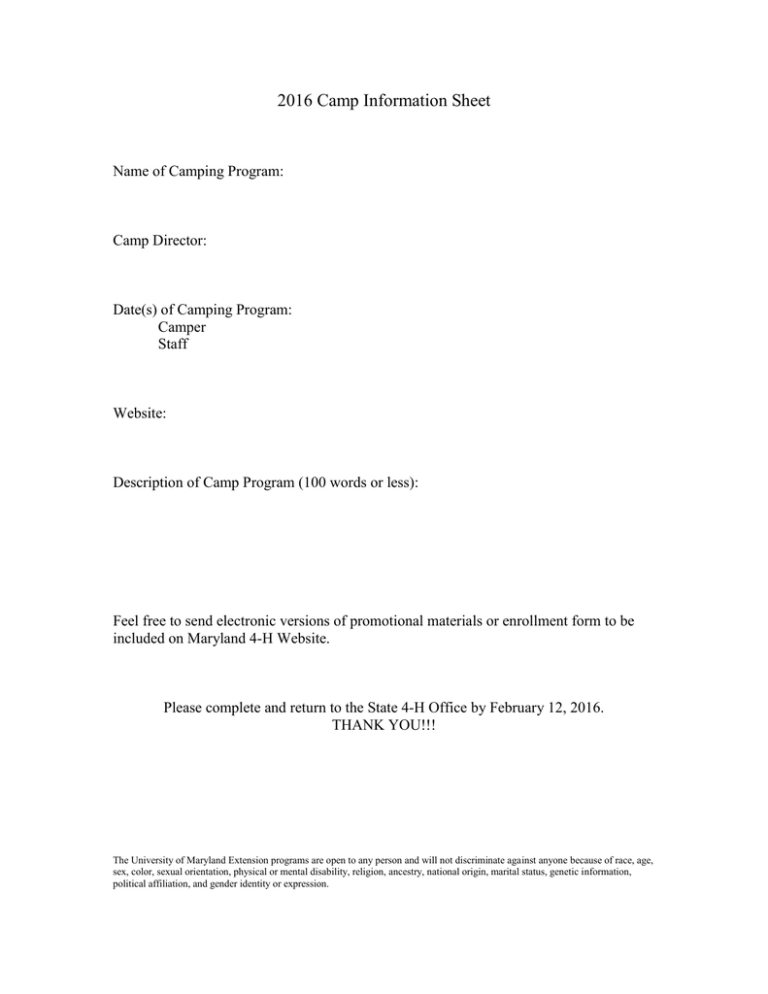 2016 Camp Information Sheet
Name of Camping Program:
Camp Director:
Date(s) of Camping Program:
Camper
Staff
Website:
Description of Camp Program (100 words or less):
Feel free to send electronic versions of promotional materials or enrollment form to be
included on Maryland 4-H Website.
Please complete and return to the State 4-H Office by February 12, 2016.
THANK YOU!!!
The University of Maryland Extension programs are open to any person and will not discriminate against anyone because of race, age,
sex, color, sexual orientation, physical or mental disability, religion, ancestry, national origin, marital status, genetic information,
political affiliation, and gender identity or expression.