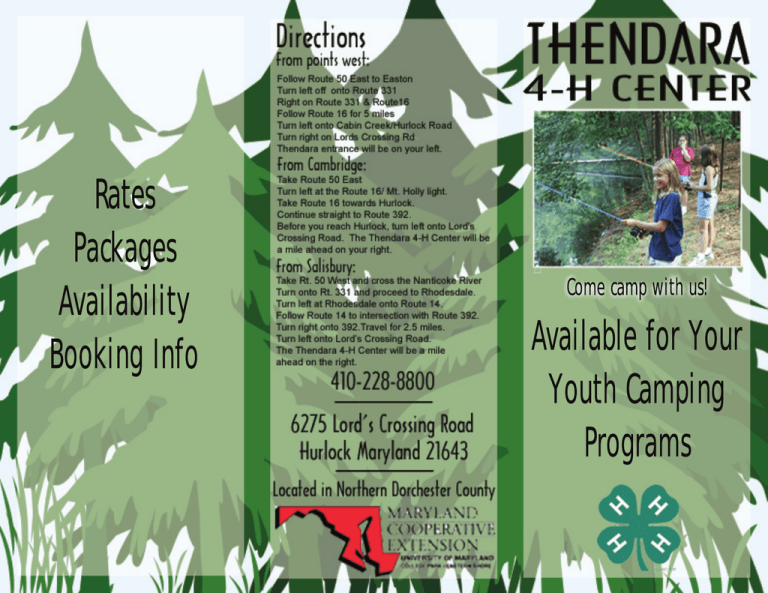 Rates
Packages
Availability
Booking Info
Come camp with us!
Available for Your
Youth Camping
Programs
We think you'll like what you see at
Thendara, and hope you'll consider
bringing your group here for your next
event.
The Thendara 4-H Center is owned by
the Maryland 4-H Foundation and
managed by a local management board.
Scheduling for the facility is done through
the local 4-H Extension Office which can
be reached at 410-228-8800.
When you're ready to plan an outstanding
outdoor event for your youth organization,
see yourself at Thendara.
Come camp with us!