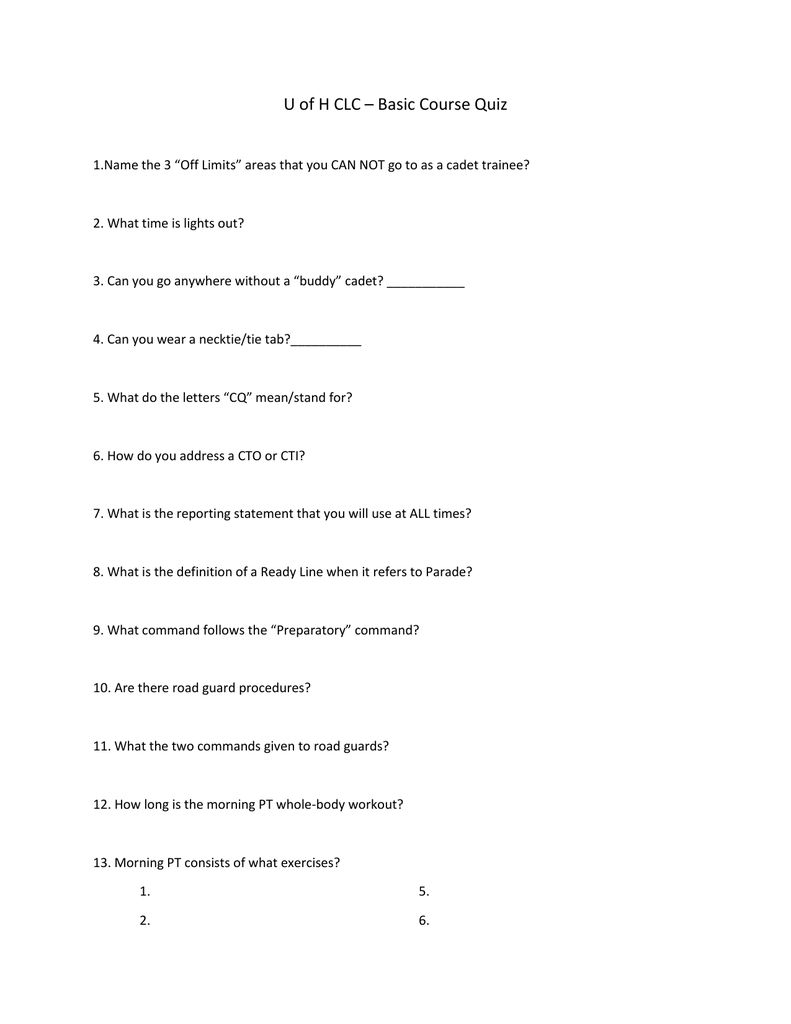 U of H CLC – Basic Course Quiz
1.Name the 3 "Off Limits" areas that you CAN NOT go to as a cadet trainee?
2. What time is lights out?
3. Can you go anywhere without a "buddy" cadet? ___________
4. Can you wear a necktie/tie tab?__________
5. What do the letters "CQ" mean/stand for?
6. How do you address a CTO or CTI?
7. What is the reporting statement that you will use at ALL times?
8. What is the definition of a Ready Line when it refers to Parade?
9. What command follows the "Preparatory" command?
10. Are there road guard procedures?
11. What the two commands given to road guards?
12. How long is the morning PT whole-body workout?
13. Morning PT consists of what exercises?
1.
5.
2.
6.
3.
4.
14. What are the 3 graded Physical Fitness Test areas?
1.
2.
3.
15. The Honor Graduate is given to how many Cadet?
7.