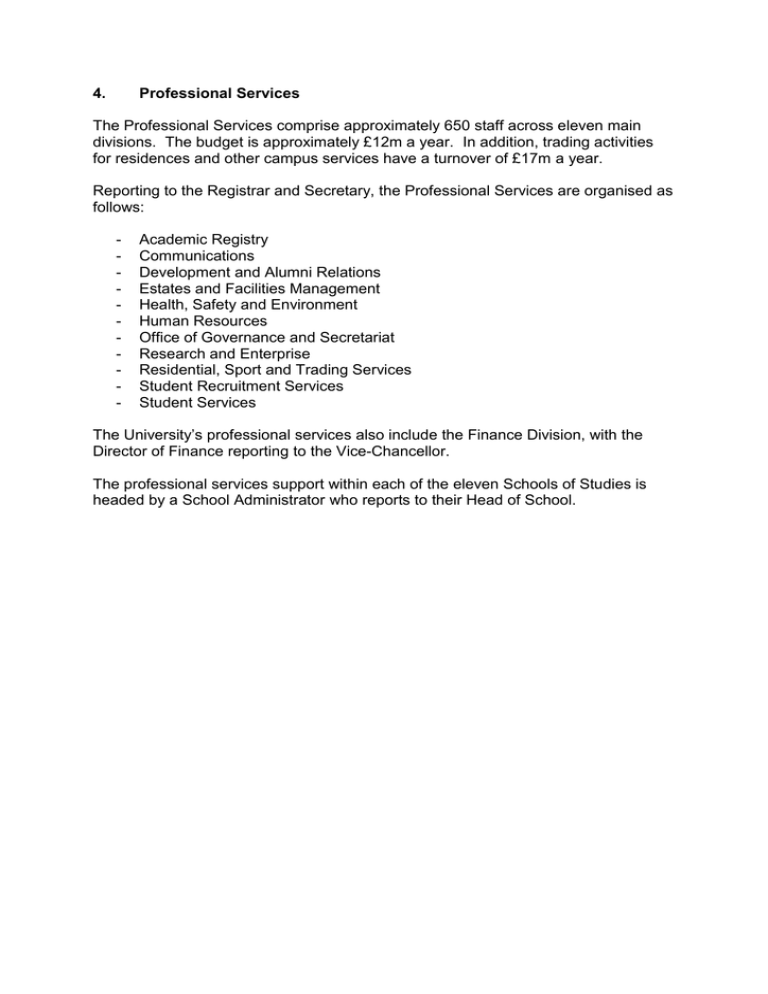 4.
Professional Services
The Professional Services comprise approximately 650 staff across eleven main
divisions. The budget is approximately £12m a year. In addition, trading activities
for residences and other campus services have a turnover of £17m a year.
Reporting to the Registrar and Secretary, the Professional Services are organised as
follows:
-
Academic Registry
Communications
Development and Alumni Relations
Estates and Facilities Management
Health, Safety and Environment
Human Resources
Office of Governance and Secretariat
Research and Enterprise
Residential, Sport and Trading Services
Student Recruitment Services
Student Services
The University's professional services also include the Finance Division, with the
Director of Finance reporting to the Vice-Chancellor.
The professional services support within each of the eleven Schools of Studies is
headed by a School Administrator who reports to their Head of School.