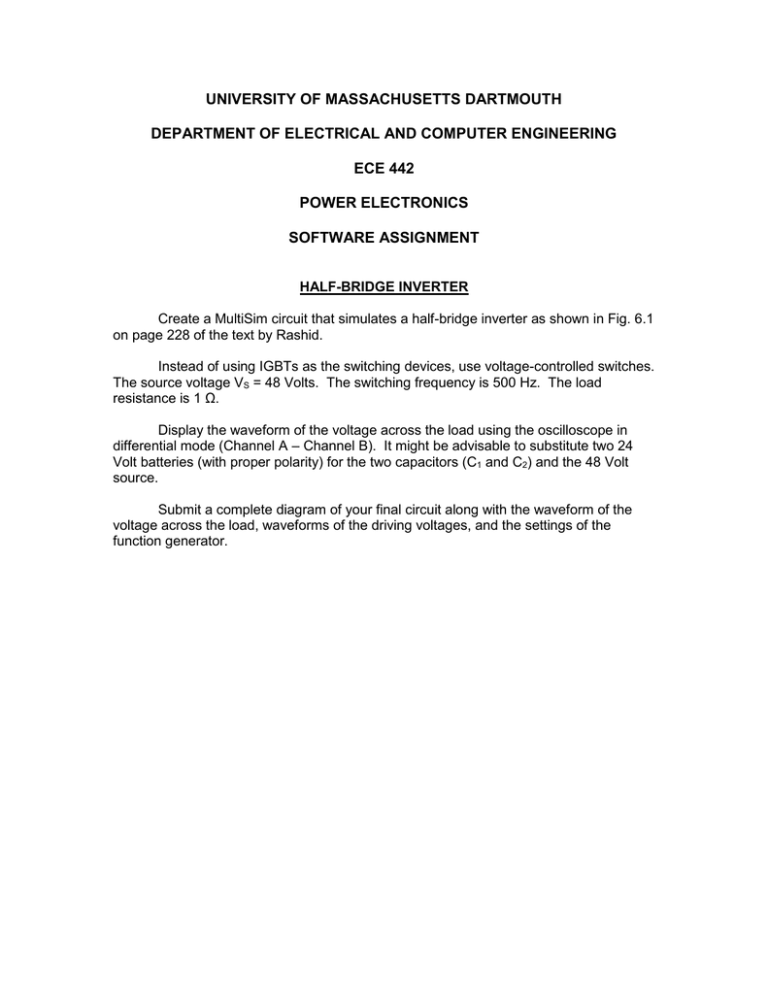 UNIVERSITY OF MASSACHUSETTS DARTMOUTH
DEPARTMENT OF ELECTRICAL AND COMPUTER ENGINEERING
ECE 442
POWER ELECTRONICS
SOFTWARE ASSIGNMENT
HALF-BRIDGE INVERTER
Create a MultiSim circuit that simulates a half-bridge inverter as shown in Fig. 6.1
on page 228 of the text by Rashid.
Instead of using IGBTs as the switching devices, use voltage-controlled switches.
The source voltage VS = 48 Volts. The switching frequency is 500 Hz. The load
resistance is 1 Ω.
Display the waveform of the voltage across the load using the oscilloscope in
differential mode (Channel A – Channel B). It might be advisable to substitute two 24
Volt batteries (with proper polarity) for the two capacitors (C1 and C2) and the 48 Volt
source.
Submit a complete diagram of your final circuit along with the waveform of the
voltage across the load, waveforms of the driving voltages, and the settings of the
function generator.