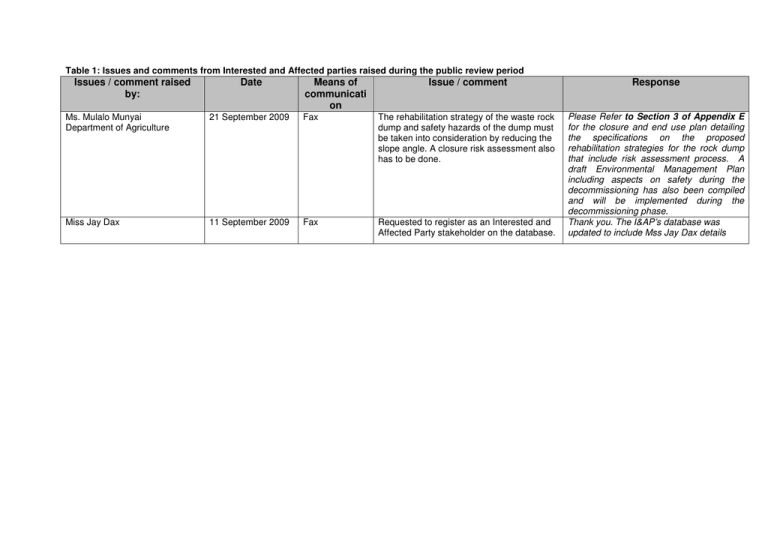 Table 1: Issues and comments from Interested and Affected parties raised during the public review period
Issues / comment raised
by:
Date
Means of
communicati
on
Issue / comment
Response
Please Refer to Section 3 of Appendix E
for the closure and end use plan detailing
the specifications on the proposed
rehabilitation strategies for the rock dump
that include risk assessment process. A
draft Environmental Management Plan
including aspects on safety during the
decommissioning has also been compiled
and will be implemented during the
decommissioning phase.
Thank you. The I&AP's database was
updated to include Mss Jay Dax details
Ms. Mulalo Munyai
Department of Agriculture
21 September 2009
Fax
The rehabilitation strategy of the waste rock
dump and safety hazards of the dump must
be taken into consideration by reducing the
slope angle. A closure risk assessment also
has to be done.
Miss Jay Dax
11 September 2009
Fax
Requested to register as an Interested and
Affected Party stakeholder on the database.