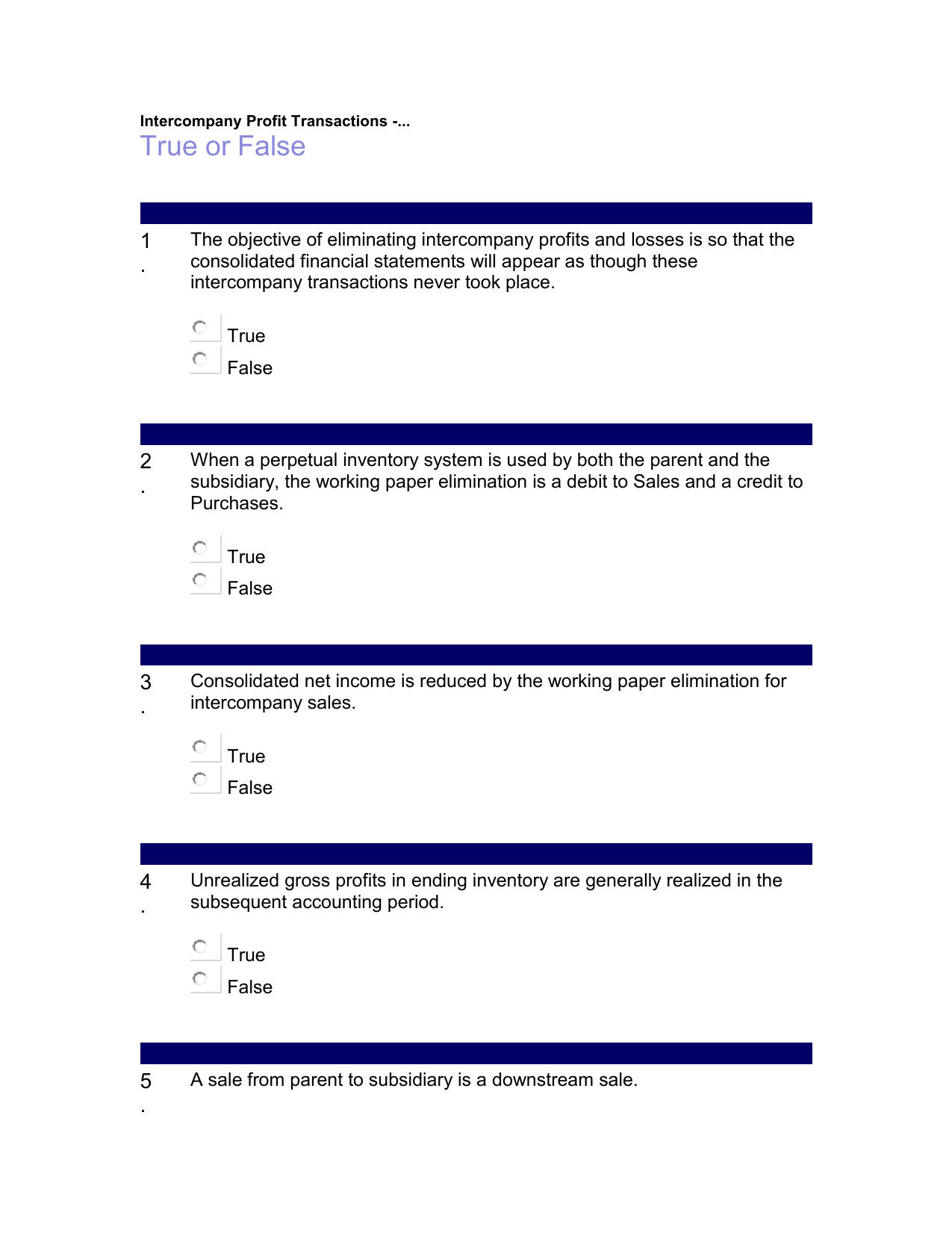 Intercompany Profit Transactions -...
True or False
.
1
The objective of eliminating intercompany profits and losses is so that the consolidated financial statements will appear as though these intercompany transactions never took place.
True
False
.
2 When a perpetual inventory system is used by both the parent and the subsidiary, the working paper elimination is a debit to Sales and a credit to
Purchases.
True
False
.
3 Consolidated net income is reduced by the working paper elimination for intercompany sales.
True
False
.
4 Unrealized gross profits in ending inventory are generally realized in the subsequent accounting period.
True
False
.
5
A sale from parent to subsidiary is a downstream sale.
True
False
.
6 If the subsidiary company has minority shareholders and downstream sales are made from the parent, the unrealized gross profit elimination must be adjusted for the minority interest.
True
False
.
7 Unrealized profits from upstream sales are allocated proportionately between consolidated net income and the minority interest in subsidiary net income.
True
False
.
8 If a sixty-percent owned subsidiary makes upstream sales to the parent, 60 percent of th e unrealized gross profits in the parent's ending inventory will be deferred until realized for purposes of consolidated financial statements.
True
False