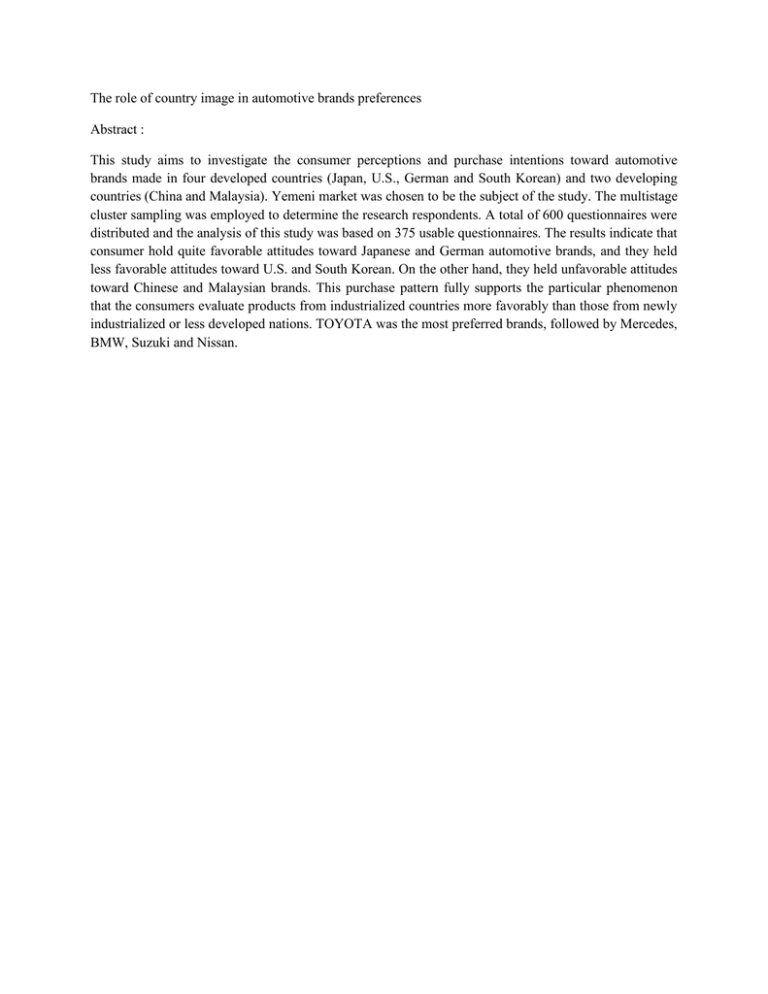 The role of country image in automotive brands preferences
Abstract :
This study aims to investigate the consumer perceptions and purchase intentions toward automotive
brands made in four developed countries (Japan, U.S., German and South Korean) and two developing
countries (China and Malaysia). Yemeni market was chosen to be the subject of the study. The multistage
cluster sampling was employed to determine the research respondents. A total of 600 questionnaires were
distributed and the analysis of this study was based on 375 usable questionnaires. The results indicate that
consumer hold quite favorable attitudes toward Japanese and German automotive brands, and they held
less favorable attitudes toward U.S. and South Korean. On the other hand, they held unfavorable attitudes
toward Chinese and Malaysian brands. This purchase pattern fully supports the particular phenomenon
that the consumers evaluate products from industrialized countries more favorably than those from newly
industrialized or less developed nations. TOYOTA was the most preferred brands, followed by Mercedes,
BMW, Suzuki and Nissan.