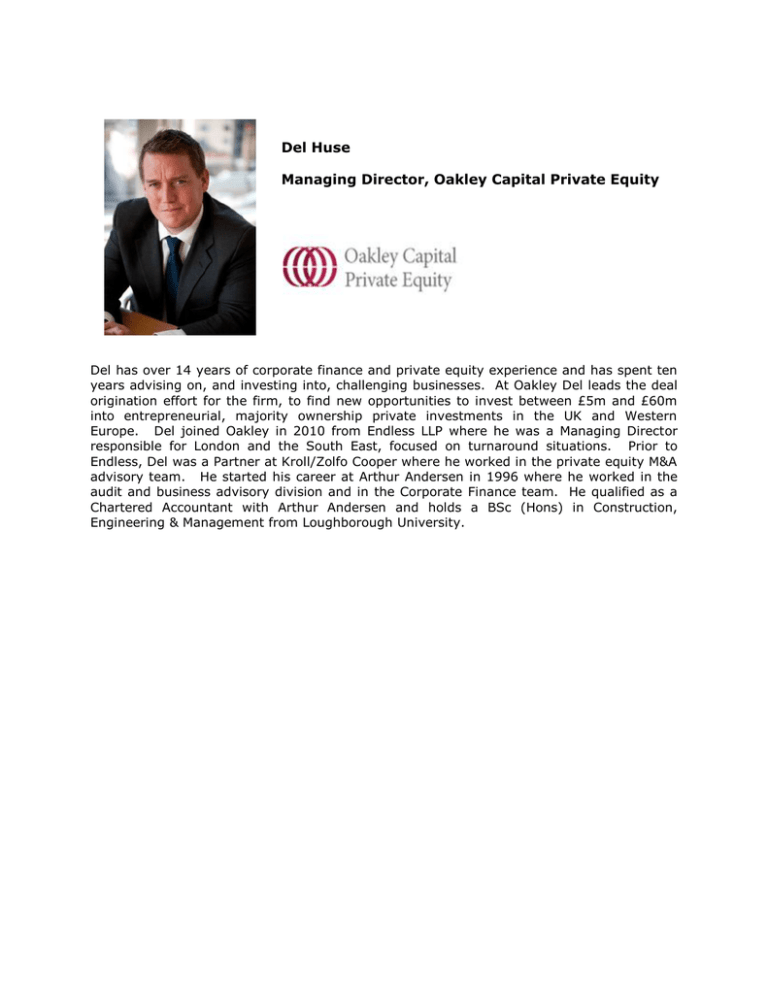 Del Huse
Managing Director, Oakley Capital Private Equity
Del has over 14 years of corporate finance and private equity experience and has spent ten
years advising on, and investing into, challenging businesses. At Oakley Del leads the deal
origination effort for the firm, to find new opportunities to invest between £5m and £60m
into entrepreneurial, majority ownership private investments in the UK and Western
Europe. Del joined Oakley in 2010 from Endless LLP where he was a Managing Director
responsible for London and the South East, focused on turnaround situations. Prior to
Endless, Del was a Partner at Kroll/Zolfo Cooper where he worked in the private equity M&A
advisory team. He started his career at Arthur Andersen in 1996 where he worked in the
audit and business advisory division and in the Corporate Finance team. He qualified as a
Chartered Accountant with Arthur Andersen and holds a BSc (Hons) in Construction,
Engineering & Management from Loughborough University.