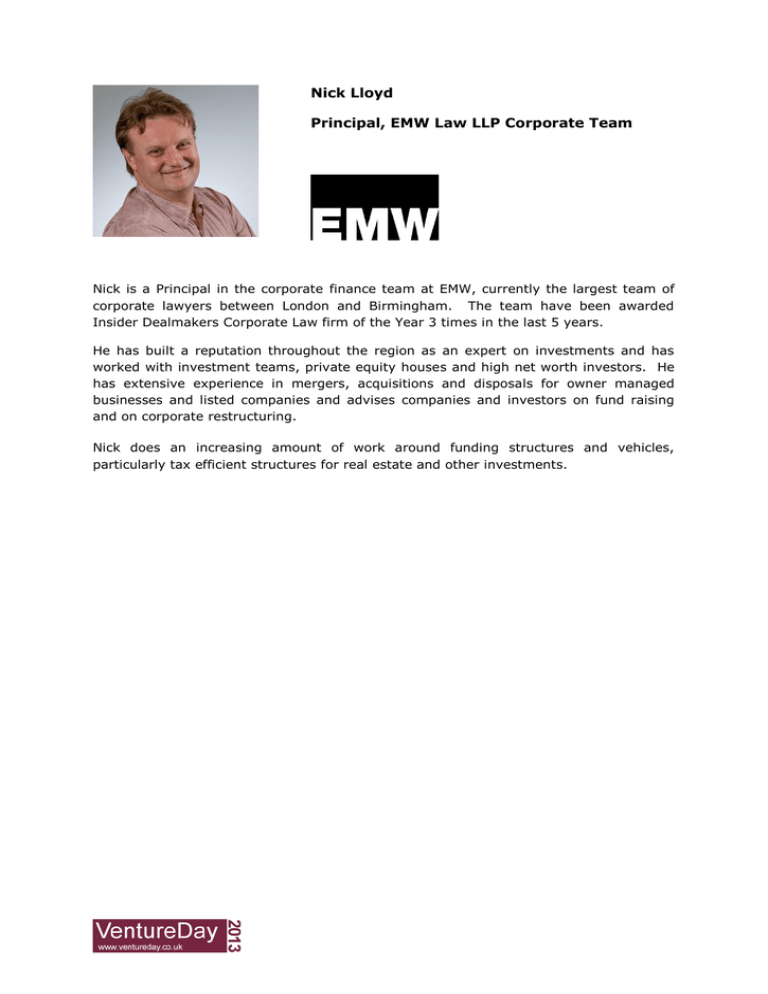 Nick Lloyd
Principal, EMW Law LLP Corporate Team
Nick is a Principal in the corporate finance team at EMW, currently the largest team of
corporate lawyers between London and Birmingham. The team have been awarded
Insider Dealmakers Corporate Law firm of the Year 3 times in the last 5 years.
He has built a reputation throughout the region as an expert on investments and has
worked with investment teams, private equity houses and high net worth investors. He
has extensive experience in mergers, acquisitions and disposals for owner managed
businesses and listed companies and advises companies and investors on fund raising
and on corporate restructuring.
Nick does an increasing amount of work around funding structures and vehicles,
particularly tax efficient structures for real estate and other investments.