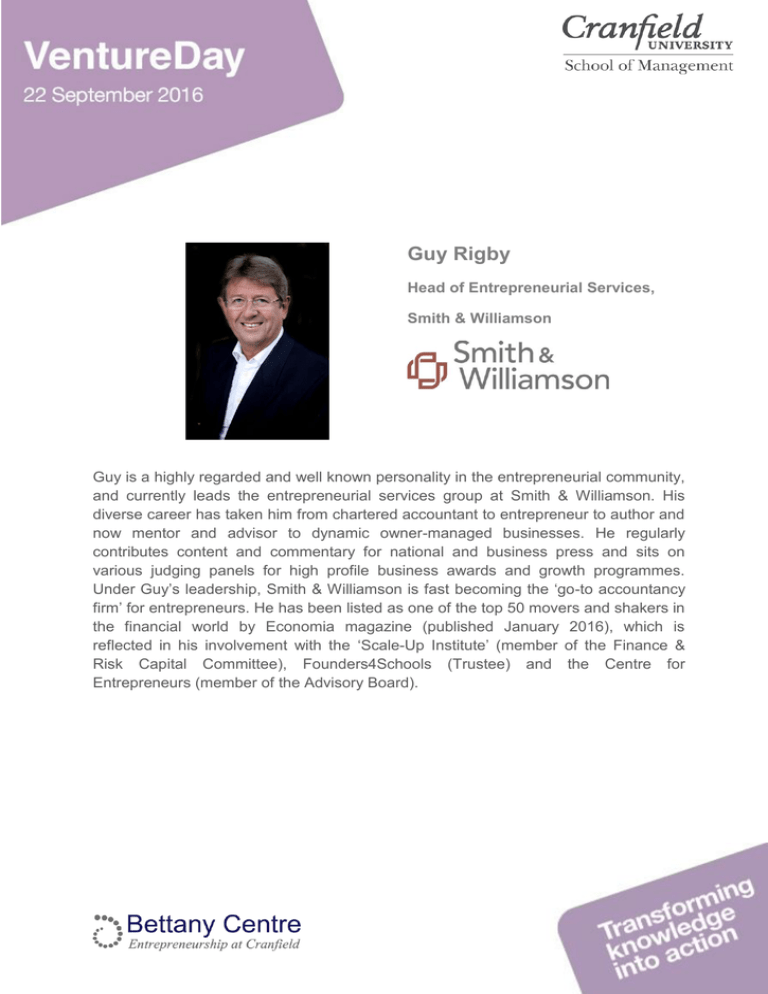 Guy Rigby
Head of Entrepreneurial Services,
Smith & Williamson
Guy is a highly regarded and well known personality in the entrepreneurial community,
and currently leads the entrepreneurial services group at Smith & Williamson. His
diverse career has taken him from chartered accountant to entrepreneur to author and
now mentor and advisor to dynamic owner-managed businesses. He regularly
contributes content and commentary for national and business press and sits on
various judging panels for high profile business awards and growth programmes.
Under Guy's leadership, Smith & Williamson is fast becoming the 'go-to accountancy
firm' for entrepreneurs. He has been listed as one of the top 50 movers and shakers in
the financial world by Economia magazine (published January 2016), which is
reflected in his involvement with the 'Scale-Up Institute' (member of the Finance &
Risk Capital Committee), Founders4Schools (Trustee) and the Centre for
Entrepreneurs (member of the Advisory Board).