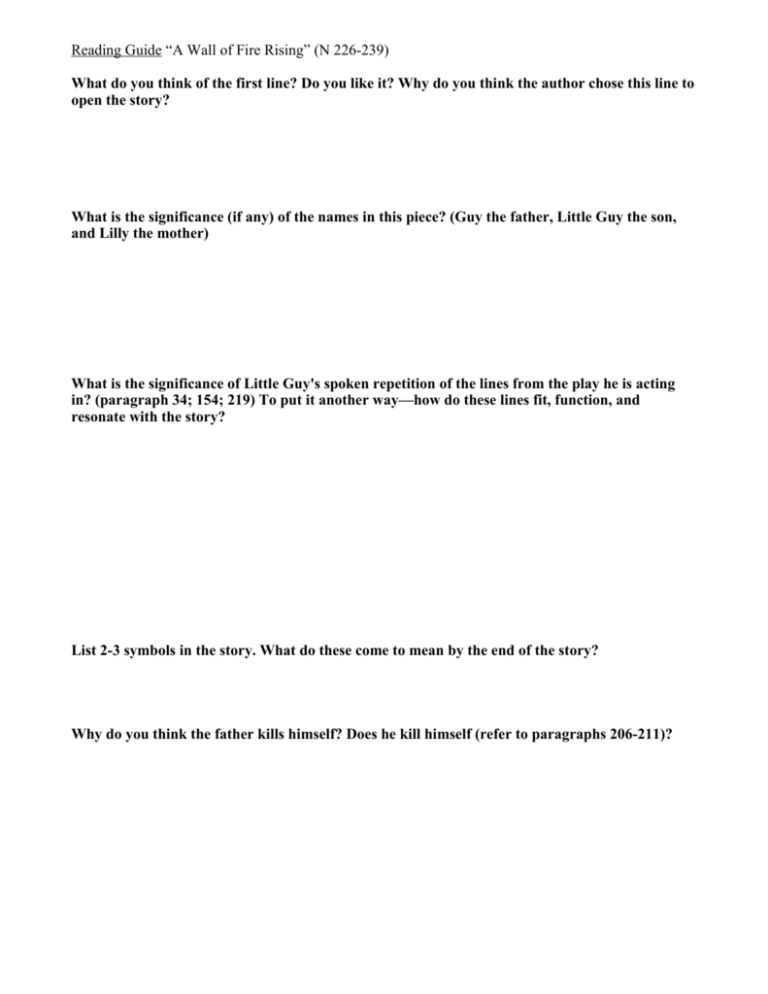 Reading Guide "A Wall of Fire Rising" (N 226-239)
What do you think of the first line? Do you like it? Why do you think the author chose this line to
open the story?
What is the significance (if any) of the names in this piece? (Guy the father, Little Guy the son,
and Lilly the mother)
What is the significance of Little Guy's spoken repetition of the lines from the play he is acting
in? (paragraph 34; 154; 219) To put it another way—how do these lines fit, function, and
resonate with the story?
List 2-3 symbols in the story. What do these come to mean by the end of the story?
Why do you think the father kills himself? Does he kill himself (refer to paragraphs 206-211)?