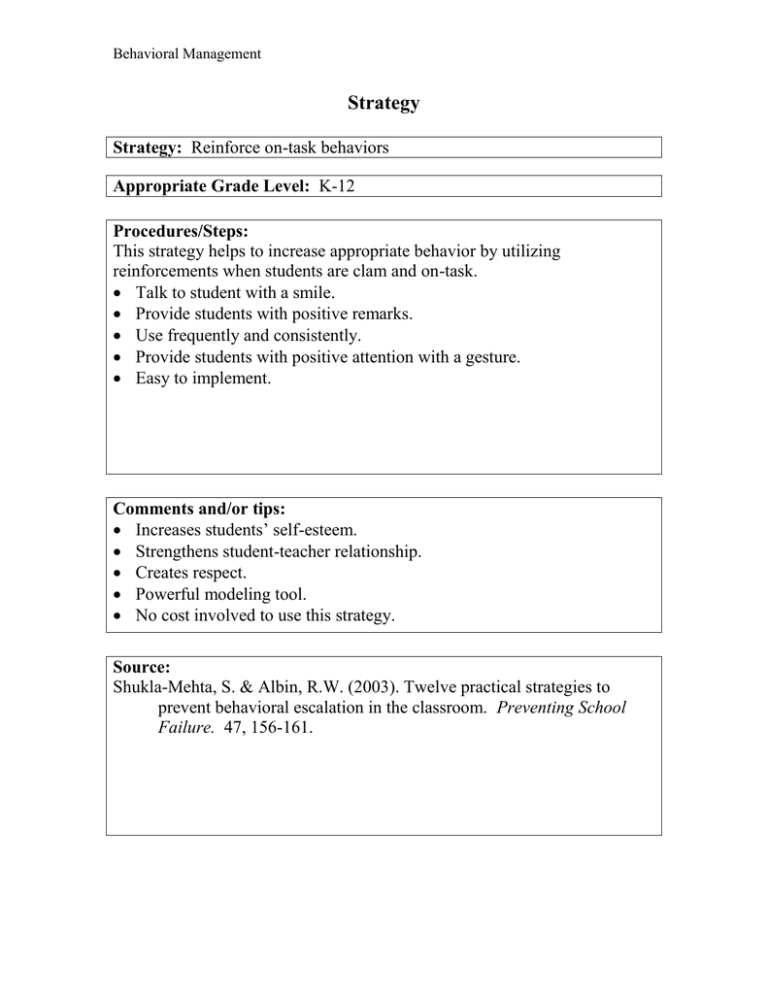 Behavioral Management
Strategy
Strategy: Reinforce on-task behaviors
Appropriate Grade Level: K-12
Procedures/Steps:
This strategy helps to increase appropriate behavior by utilizing
reinforcements when students are clam and on-task.
 Talk to student with a smile.
 Provide students with positive remarks.
 Use frequently and consistently.
 Provide students with positive attention with a gesture.
 Easy to implement.
Comments and/or tips:
 Increases students' self-esteem.
 Strengthens student-teacher relationship.
 Creates respect.
 Powerful modeling tool.
 No cost involved to use this strategy.
Source:
Shukla-Mehta, S. & Albin, R.W. (2003). Twelve practical strategies to
prevent behavioral escalation in the classroom. Preventing School
Failure. 47, 156-161.