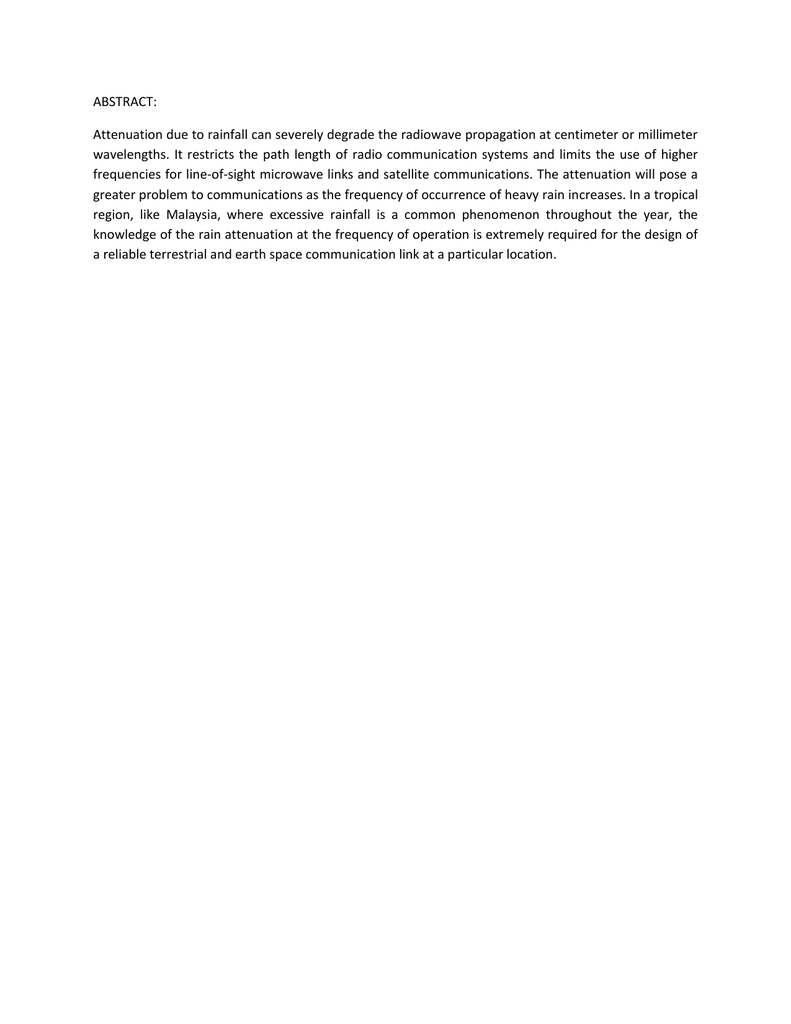 ABSTRACT:
Attenuation due to rainfall can severely degrade the radiowave propagation at centimeter or millimeter
wavelengths. It restricts the path length of radio communication systems and limits the use of higher
frequencies for line-of-sight microwave links and satellite communications. The attenuation will pose a
greater problem to communications as the frequency of occurrence of heavy rain increases. In a tropical
region, like Malaysia, where excessive rainfall is a common phenomenon throughout the year, the
knowledge of the rain attenuation at the frequency of operation is extremely required for the design of
a reliable terrestrial and earth space communication link at a particular location.