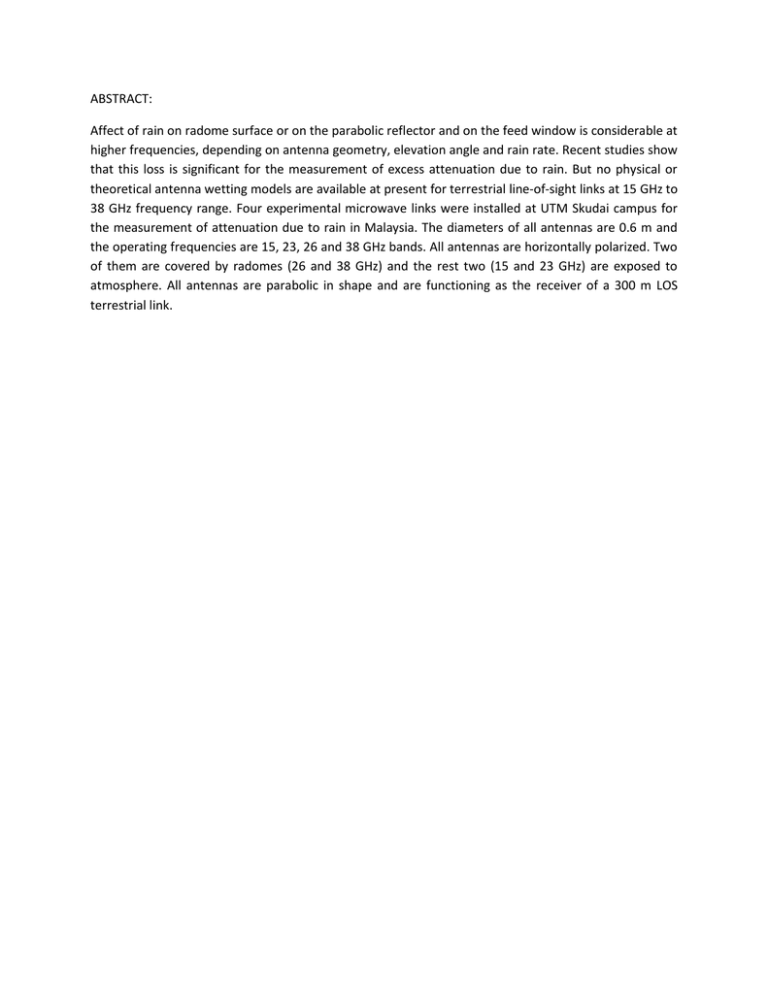 ABSTRACT:
Affect of rain on radome surface or on the parabolic reflector and on the feed window is considerable at
higher frequencies, depending on antenna geometry, elevation angle and rain rate. Recent studies show
that this loss is significant for the measurement of excess attenuation due to rain. But no physical or
theoretical antenna wetting models are available at present for terrestrial line-of-sight links at 15 GHz to
38 GHz frequency range. Four experimental microwave links were installed at UTM Skudai campus for
the measurement of attenuation due to rain in Malaysia. The diameters of all antennas are 0.6 m and
the operating frequencies are 15, 23, 26 and 38 GHz bands. All antennas are horizontally polarized. Two
of them are covered by radomes (26 and 38 GHz) and the rest two (15 and 23 GHz) are exposed to
atmosphere. All antennas are parabolic in shape and are functioning as the receiver of a 300 m LOS
terrestrial link.