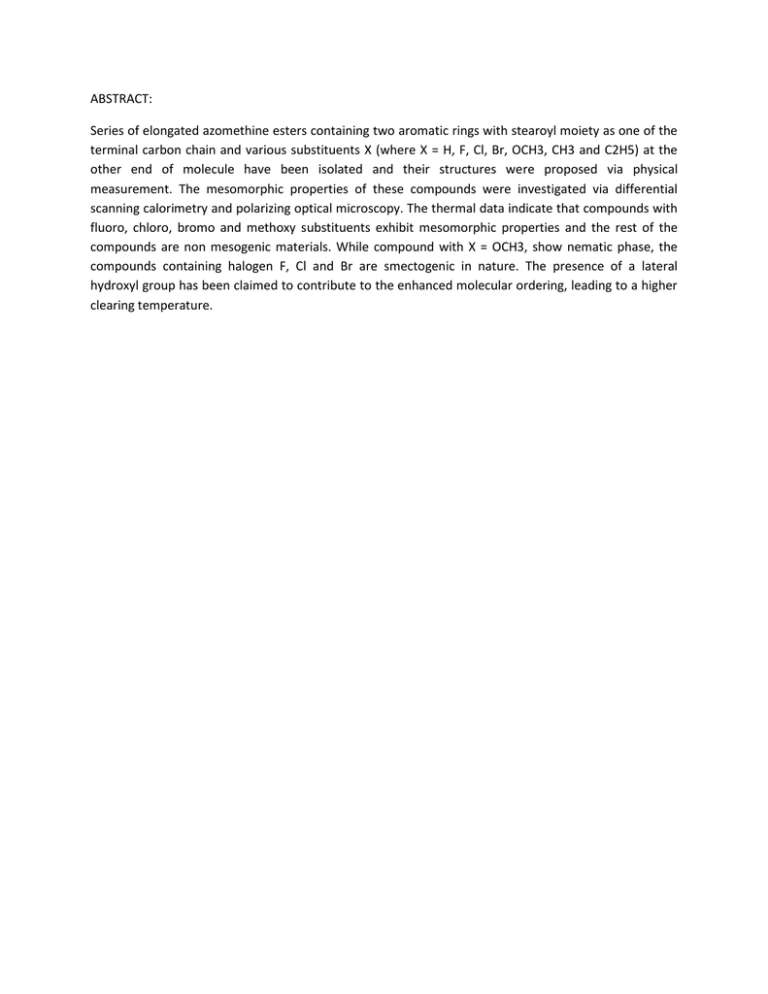 ABSTRACT:
Series of elongated azomethine esters containing two aromatic rings with stearoyl moiety as one of the
terminal carbon chain and various substituents X (where X = H, F, Cl, Br, OCH3, CH3 and C2H5) at the
other end of molecule have been isolated and their structures were proposed via physical
measurement. The mesomorphic properties of these compounds were investigated via differential
scanning calorimetry and polarizing optical microscopy. The thermal data indicate that compounds with
fluoro, chloro, bromo and methoxy substituents exhibit mesomorphic properties and the rest of the
compounds are non mesogenic materials. While compound with X = OCH3, show nematic phase, the
compounds containing halogen F, Cl and Br are smectogenic in nature. The presence of a lateral
hydroxyl group has been claimed to contribute to the enhanced molecular ordering, leading to a higher
clearing temperature.