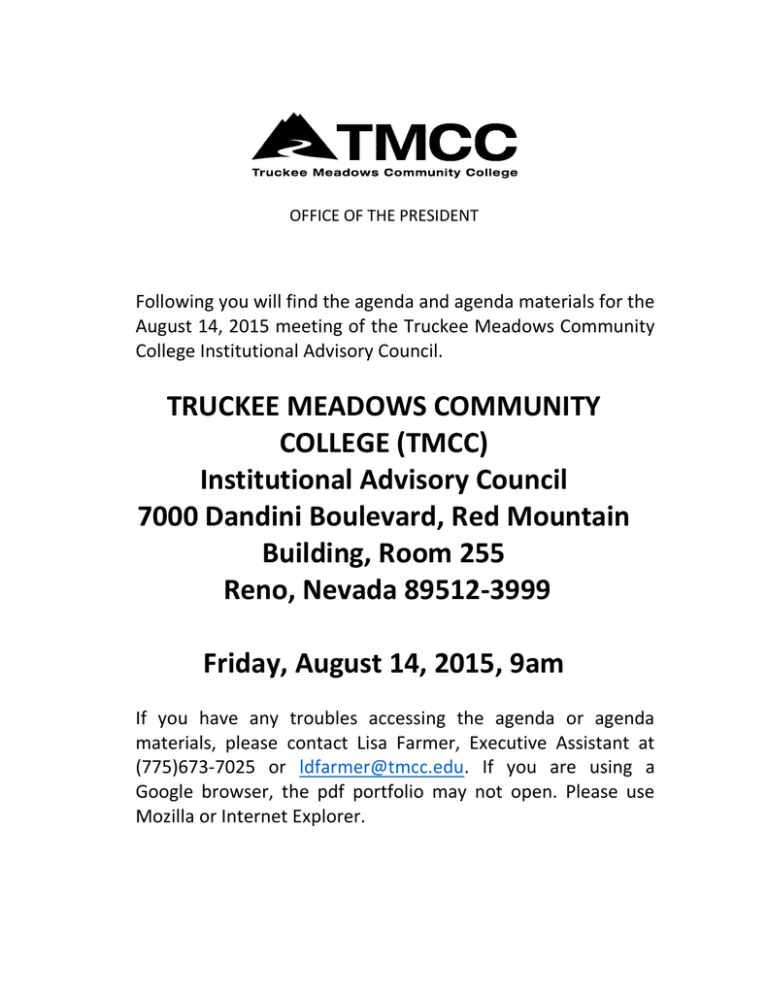 OFFICE OF THE PRESIDENT
Following you will find the agenda and agenda materials for the
August 14, 2015 meeting of the Truckee Meadows Community
College Institutional Advisory Council.
TRUCKEE MEADOWS COMMUNITY
COLLEGE (TMCC)
Institutional Advisory Council
7000 Dandini Boulevard, Red Mountain
Building, Room 255
Reno, Nevada 89512-3999
Friday, August 14, 2015, 9am
If you have any troubles accessing the agenda or agenda
materials, please contact Lisa Farmer, Executive Assistant at
(775)673-7025 or ldfarmer@tmcc.edu. If you are using a
Google browser, the pdf portfolio may not open. Please use
Mozilla or Internet Explorer.