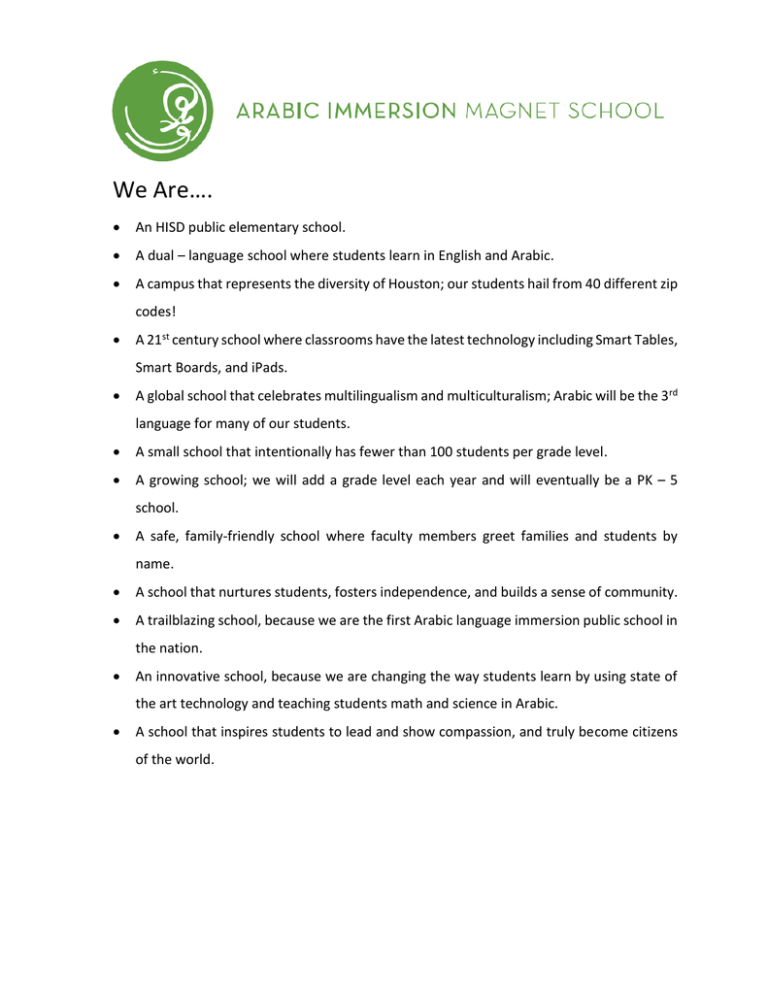 We Are….

An HISD public elementary school.

A dual – language school where students learn in English and Arabic.

A campus that represents the diversity of Houston; our students hail from 40 different zip
codes!

A 21st century school where classrooms have the latest technology including Smart Tables,
Smart Boards, and iPads.

A global school that celebrates multilingualism and multiculturalism; Arabic will be the 3rd
language for many of our students.

A small school that intentionally has fewer than 100 students per grade level.

A growing school; we will add a grade level each year and will eventually be a PK – 5
school.

A safe, family-friendly school where faculty members greet families and students by
name.

A school that nurtures students, fosters independence, and builds a sense of community.

A trailblazing school, because we are the first Arabic language immersion public school in
the nation.

An innovative school, because we are changing the way students learn by using state of
the art technology and teaching students math and science in Arabic.

A school that inspires students to lead and show compassion, and truly become citizens
of the world.