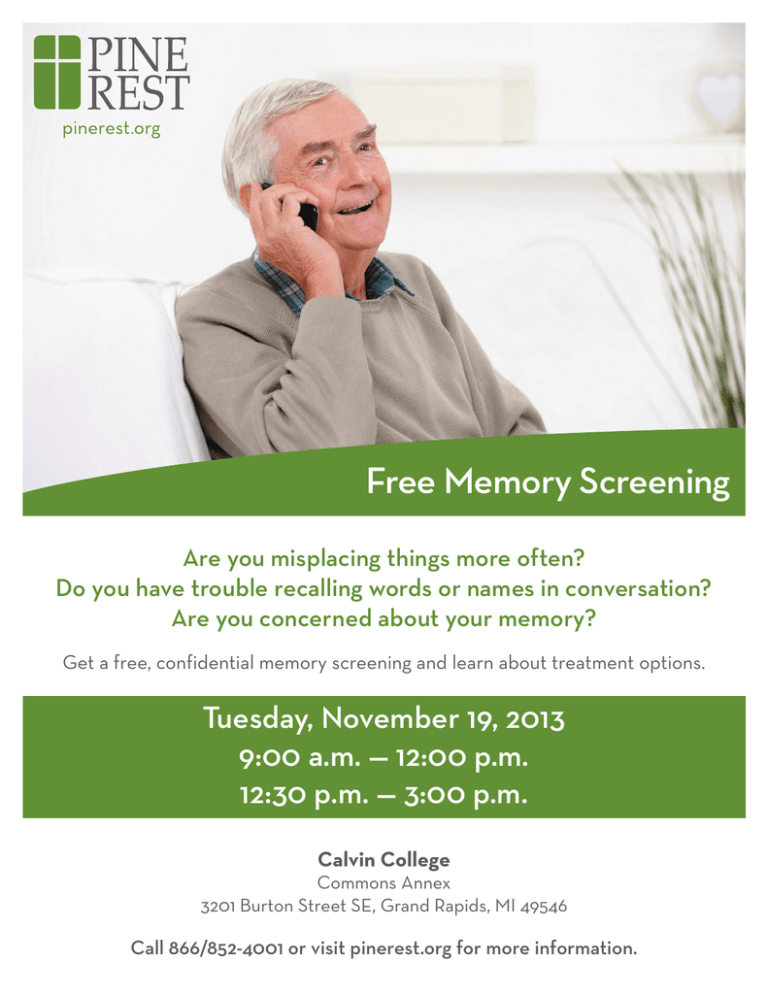 Free Memory Screening
Are you misplacing things more often?
Do you have trouble recalling words or names in conversation?
Are you concerned about your memory?
Get a free, confidential memory screening and learn about treatment options.
Tuesday, November 19, 2013
9:00 a.m. — 12:00 p.m.
12:30 p.m. — 3:00 p.m.
Calvin College
Commons Annex
3201 Burton Street SE, Grand Rapids, MI 49546
Call 866/852-4001 or visit pinerest.org for more information.