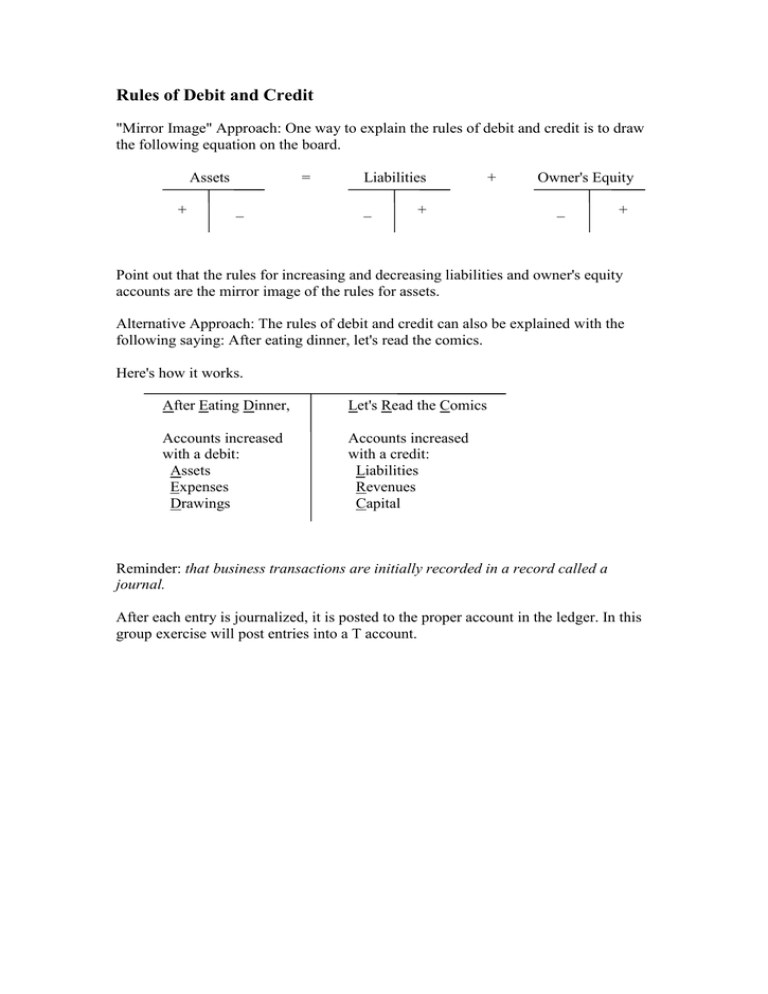 Rules of Debit and Credit
"Mirror Image" Approach: One way to explain the rules of debit and credit is to draw
the following equation on the board.
Assets
+
=
_
Liabilities
_
+
+
Owner's Equity
_
+
Point out that the rules for increasing and decreasing liabilities and owner's equity
accounts are the mirror image of the rules for assets.
Alternative Approach: The rules of debit and credit can also be explained with the
following saying: After eating dinner, let's read the comics.
Here's how it works.
After Eating Dinner,
Let's Read the Comics
Accounts increased
with a debit:
Assets
Expenses
Drawings
Accounts increased
with a credit:
Liabilities
Revenues
Capital
Reminder: that business transactions are initially recorded in a record called a
journal.
After each entry is journalized, it is posted to the proper account in the ledger. In this
group exercise will post entries into a T account.