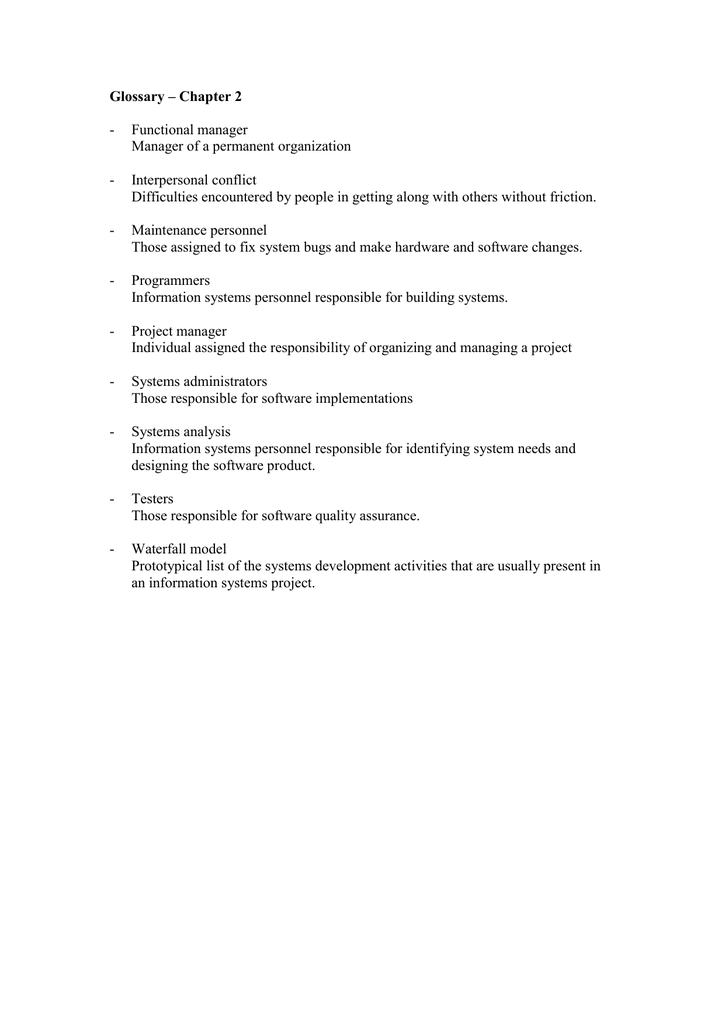 Glossary – Chapter 2
-
Functional manager
Manager of a permanent organization
-
Interpersonal conflict
Difficulties encountered by people in getting along with others without friction.
-
Maintenance personnel
Those assigned to fix system bugs and make hardware and software changes.
-
Programmers
Information systems personnel responsible for building systems.
-
Project manager
Individual assigned the responsibility of organizing and managing a project
-
Systems administrators
Those responsible for software implementations
-
Systems analysis
Information systems personnel responsible for identifying system needs and
designing the software product.
-
Testers
Those responsible for software quality assurance.
-
Waterfall model
Prototypical list of the systems development activities that are usually present in
an information systems project.