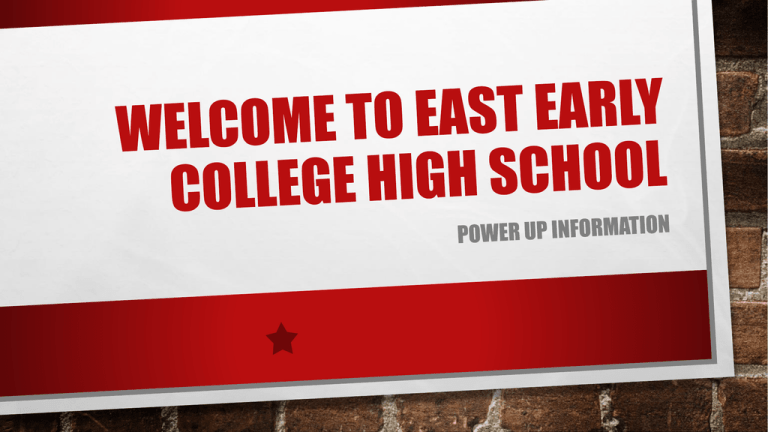 Please answer the poll question…
Do you have internet at home?
• HTTPS://WWW.POLLEVERYWHERE.COM/MULTIPLE_CHOICE_POLLS/BJRJD3ZJAMQ7EIF?PREVIEW=TRUE
HOW MANY HOURS PER DAY DOES THE AVERAGE CHILD BETWEEN
THE AGES OF 8 AND 18 SPEND WITH MEDIA AND TECHNOLOGY?
(THIS INCLUDES TV, COMPUTERS, TABLETS, VIDEO GAMES,
AND CELL PHONES)
A) 2 HOURS
B) 4 HOURS
C) 6 HOURS
D) 7 HOURS
¿CUÁNTAS HORAS AL DÍA PASA UN NIÑO O UN JOVEN DE ENTRE 8 Y 18
AÑOS DE EDAD USANDO LOS MEDIOS SOCIALES Y LA TECNOLOGÍA?
(ESTO INCLUYE: TV, COMPUTADORAS, TABLETAS, JUEGOS DE VIDEO Y
TELÉFONOS CELULARES.)
A) 2 HORAS
B)
C)
D)
4 HORAS
6 HORAS
7 HORAS
TEXT YOUR ANSWER TO: HTTP://VOTE.POLLCODE.COM/12871169#STHASH.8ZE9HEVW.DPUF
ENVÍEN SU RESPUESTA EN UN MENSAJE DE TEXTO A:
https://www.polleverywhere.com/multiple_choice_polls/lgLgVAABgl9ZDla
•THE ANSWER IS: D
• CHILDREN SPEND
•MINUTES
7 HOURS AND 38
A DAY
•
WATCHING TV
•
PLAYING GAMES
•
USING APPS
•
WATCHING VIDEOS/MOVIES
•
•
• LA RESPUESTA ES: D
• LOS
NIÑOS Y LOS JÓVENES
PASAN
•MINUTOS
7 HORAS Y 38
AL DÍA
•
MIRANDO TV
•
JUGANDO JUEGOS DE VIDEO
•
USANDO APLICACIONES
READING BOOKS
•
MIRANDO VIDEOS O PELÍCULAS
SOCIAL MEDIA
•
LEYENDO LIBROS
•
USANDO LOS MEDIOS SOCIALES
SOURCE: COMMON SENSE MEDIA
FUENTE: COMMON SENSE MEDIA
•OUR
HOW DO WE MAKE SURE
CHILDREN ARE:
•¿CÓMO
NOS ASEGURAMOS
DE QUE SUS HIJOS:
1. ESTÉN SEGUROS Y PROTEGIDOS
1. SAFE AND PROTECTED
2. GOOD DIGITAL CITIZENS
3. HAVE THE SKILLS THEY
NEED FOR COLLEGE AND A
CAREER
2. SEAN BUENOS CIUDADANOS
DIGITALES, Y
3. ADQUIERAN LAS HABILIDADES
QUE NECESITAN PARA LA
UNIVERSIDAD Y UNA CARRERA?
•WHAT SKILLS DO
YOU THINK
STUDENTS NEED
TO SUCCEED IN
COLLEGE AND A
CAREER?
•¿QUÉ
HABILIDADES
CREEN USTEDES
QUE LOS
ESTUDIANTES
NECESITAN PARA
TRIUNFAR EN LA
UNIVERSIDAD Y EN
UNA CARRERA?
1. ABILITY TO WORK IN A TEAM
1. HABILIDAD PARA TRABAJAR EN EQUIPO
2. ABILITY TO MAKE DECISIONS AND SOLVE PROBLEMS
2. HABILIDAD PARA TOMAR DECISIONES Y SOLUCIONAR
PROBLEMAS
3. ABILITY TO PLAN, ORGANIZE AND PRIORITIZE WORK
4. ABILITY TO COMMUNICATE VERBALLY WITH PEOPLE
3. HABILIDAD PARA PLANIFICAR, ORGANIZAR Y PRIORIZAR
EL TRABAJO
5. ABILITY TO OBTAIN AND PROCESS INFORMATION
4. HABILIDAD PARA COMUNICARSE VERBALMENTE
6. ABILITY TO ANALYZE QUANTITATIVE DATA
5. HABILIDAD PARA OBTENER Y PROCESAR INFORMACIÓN
7. TECHNICAL KNOWLEDGE RELATED TO A JOB
6. HABILIDAD PARA ANALIZAR DATOS CUANTITATIVOS
8. PROFICIENCY WITH COMPUTER SOFTWARE PROGRAMS
7. CONOCIMIENTOS TÉCNICOS RELACIONADOS CON EL
TRABAJO
9. ABILITY TO CREATE AND/OR EDIT WRITTEN REPORTS
10. ABILITY TO SELL AND INFLUENCE OTHERS
8. APTITUD PARA USAR PROGRAMAS DE COMPUTADORA
9. HABILIDAD PARA CREAR Y EDITAR INFORMES ESCRITOS
10. HABILIDAD PARA VENDER E INFLUIR EN LOS DEMÁS
***ACCORDING TO SURVEY BY NATIONAL ASSOCIATION OF
COLLEGES AND EMPLOYERS
(SEGÚN UNA ENCUESTA DE LA ASOCIACIÓN NACIONAL DE
UNIVERSIDADES Y EMPLEADORES)
EL SALÓN DE CLASES DEL PASADO
THE CLASSROOM OF THE PAST
El salón de clases del futuro
THE CLASSROOM OF THE FUTURE
• CLASSROOMS AND LEARNING
SPACES DESIGNED TO SUPPORT:
• --COMMUNICATION
• --CRITICAL THINKING
• --CREATIVITY
• --COLLABORATION
• SALONES DE CLASES Y ESPACIOS
• LAPTOPS AND WEB TOOLS FOR
• COMPUTADORAS PORTÁTILES Y
STUDENTS 24 HOURS A DAY
• TRAINING AND GUIDANCE FOR
TEACHERS ON HOW TO
INCORPORATE TECHNOLOGY
AND DIGITAL TOOLS TO ENGAGE
STUDENTS
•
•
•
•
DE APRENDIZAJE DISEÑADOS PARA
FACILITAR:
--LA COMUNICACIÓN
--EL RAZONAMIENTO CRÍTICO
--LA CREATIVIDAD
--LA COLABORACIÓN
RECURSOS DE INTERNET PARA LOS
ESTUDIANTES LAS 24 HORAS DEL
DÍA
• CAPACITACIÓN Y ORIENTACIÓN
PARA DOCENTES SOBRE LA
INCORPORACIÓN DE LA TECNOLOGÍA
Y LOS RECURSOS DIGITALES PARA
MOTIVAR A LOS ESTUDIANTES
"It is more that just giving our students laptops"
• BY 2016 EVERY STUDENT AT ALL 42
HIGH SCHOOLS WILL HAVE A LAPTOP
TO USE AT SCHOOL AND AT HOME
• INTENSE TEACHER TRAINING AND
PROFESSIONAL DEVELOPMENT
• EXPANDED CURRICULUM TO
SUPPORT TECHNOLOGY
• PLAN PARA QUE EN EL AÑO 2016
TODOS LOS ESTUDIANTES DE
NUESTRAS 42 ESCUELAS
PREPARATORIAS TENGAN UNA
COMPUTADORA PORTÁTIL PARA USAR
EN LA ESCUELA Y EN SU CASA
• SESIONES INTENSAS DE
CAPACITACIÓN Y DESARROLLO
PROFESIONAL PARA DOCENTES
• PLAN DE ESTUDIOS AMPLIADO PARA
APOYAR EL USO DE LA TECNOLOGÍA
"Es más que simplemente darles computadoras a los
estudiantes"
•
•
•
•
LOWJACK-REPORT
IMMEDIATELY
IF LOST OR STOLEN*
FILTERING SOFTWARE ACTIVE 24 HOURS A
DAY
•
•
•
ADMINISTRATORS CAN REMOTELY VIEW
STUDENT COMPUTERS
STUDENT AND PARENT ACCEPTABLE USE
FORM
•
LOWJACK –
AVISAR DE INMEDIATO
EN CASO DE PÉRDIDA/ROBO.
SOFTWARE DE FILTRO ACTIVO LAS 24 HORAS
DEL DÍA
CAPACIDAD DE LOS ADMINISTRADORES PARA
VER LAS COMPUTADORAS DESDE UN PUNTO
REMOTO
FORMULARIO DE USO ACEPTABLE PARA LOS
ESTUDIANTES Y LOS PADRES
CLICKS CAN HAVE
CONSEQUENCES
•
•
•
•
•
•
SCAMS
CYBERBULLYING
SEXTING
DIGITAL HARASSMENT
DAMAGED REPUTATIONS
RISKY ONLINE
RELATIONSHIPS
LOS CLICS TIENEN
CONSECUENCIAS
•
•
•
•
•
•
ESTAFAS
CIBERACOSO
SEXTEO
INTIMIDACIÓN DIGITAL
REPUTACIONES DAÑADAS
RELACIONES ARRIESGADAS
EN LÍNEA
DIGITAL
FOOTPRINT
THE DATA TRAIL LEFT BY THE
INTERACTIONS IN A DIGITAL
ENVIRONMENT INCLUDING
THE USE OF TV, MOBILE
PHONE, THE INTERNET, AND
OTHER CONNECTED DEVICES
AND SENSORS.
HUELLA DIGITAL
ES EL RASTRO DE DATOS QUE
QUEDA DE NUESTRAS
ACCIONES EN UN ENTORNO
DIGITAL COMO:
TV, TELÉFONOS MÓVILES,
INTERNET, Y OTROS
DISPOSITIVOS Y SENSORES
CONECTADOS.
•
•
•
•
•
•
THE IMPORTANCE OF A GOOD DIGITAL
FOOTPRINT
29% OF COLLEGE ADMISSIONS OFFICERS
HAVE GOOGLED AN APPLICANT
31% HAVE VISITED SOCIAL MEDIA SITES TO
LEARN MORE ABOUT AN APPLICANT
70% OF JOB RECRUITERS SAY THEY HAVE
REJECTED AN APPLICANT BASED ON THEIR
SOCIAL MEDIA POSTINGS
•
•
•
•
SOME FINANCIAL LENDING COMPANIES ARE
USING SOCIAL MEDIA TO DETERMINE A
PERSON'S CREDIT WORTHINESS.
•
SOCIAL MEDIA HAS BEEN USED AS EVIDENCE
IN COURT CASES
•
LA IMPORTANCIA DE UNA BUENA HUELLA DIGITAL
EL 29% DEL PERSONAL A CARGO DE EVALUAR
SOLICITUDES DE ADMISIÓN A LA UNIVERSIDAD
HAN INVESTIGADO A UN ASPIRANTE EN GOOGLE, Y
EL 31% HAN VISITADO SITIOS DE LOS MEDIOS
SOCIALES EN BUSCA DE INFORMACIÓN SOBRE UN
ASPIRANTE.
EL 70% DE LOS RECLUTADORES DE EMPLEADOS
DICEN QUE HAN RECHAZADO ASPIRANTES A UN
PUESTO DEBIDO A LO QUE ESTOS HABÍAN
PUBLICADO EN LOS MEDIOS SOCIALES.
ALGUNAS INSTITUCIONES PRESTAMISTAS ACUDEN
A LOS MEDIOS SOCIALES PARA DETERMINAR LA
CAPACIDAD CREDITICIA DE UNA PERSONA.
EN LOS TRIBUNALES SE HA USADO CONTENIDO DE
SITIOS DE LOS MEDIOS SOCIALES COMO
EVIDENCIA.
•
•
•
•
•
SETTING CLEAR, REALISTIC, AND ENFORCED
POLICIES
TEACHING DIGITAL CITIZENSHIP IN OUR
CLASSROOMS
ENCOURAGING STUDENTS TO STAND UP, NOT
STAND BY
WEBSITE FOR STUDENTS, STAFF, AND
PARENTS WITH TOOLS, TIP SHEETS, AND
RESOURCES
•
•
WHAT HISD IS DOING
WWW.HOUSTONISD.ORG/CYBERSAFETY
•
•
•
•
¿QUÉ ESTÁ APORTANDO HISD?
FIJA Y HACE CUMPLIR NORMAS CLARAS Y
REALISTAS
ENSEÑA CIUDADANÍA DIGITAL EN CLASE
INSTA A LOS ESTUDIANTES A DAR LA CARA, Y
NO A QUEDARSE AL MARGEN
PROVEE UN SITIO DE INTERNET CON
MATERIALES, SUGERENCIAS Y RECURSOS
PARA LOS ESTUDIANTES, EL PERSONAL Y LOS
PADRES.
•
WWW.HOUSTONISD.ORG/CYBERSAFETY
WHEN WILL LAP TOPS BE ISSUED?
• AFTER STUDENT COMPLETES TRAINING DURING ADVOCACY
• AFTER STUDENT HAS PAID THE $25.00 FEE
• AFTER THE PARENT HAS SIGNED THE CONTRACT FORM
(LATE OCTOBER)
LITERACY DAY VIDEO
http://animoto.com/play/1CAtd71MLHfCOMZQsBCUKg
QUESTIONS?
PLEASE CALL THE SCHOOL IF YOU HAVE ANY QUESTIONS ABOUT POWER UP!