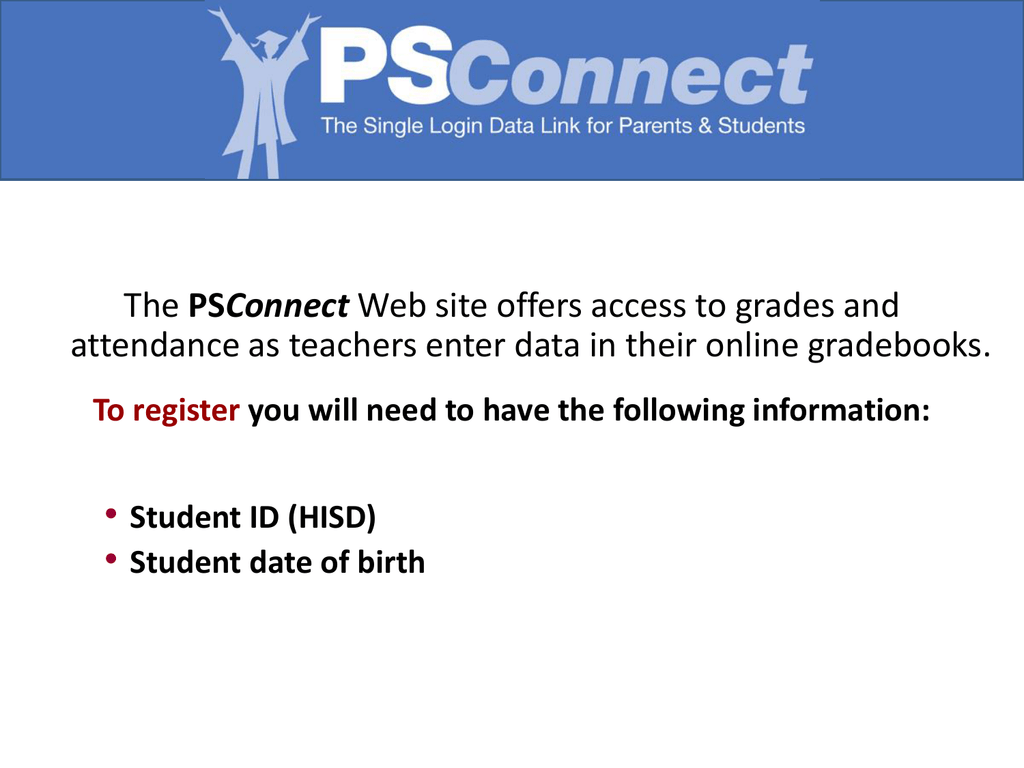 The PSConnect Web site offers access to grades and
attendance as teachers enter data in their online gradebooks.
To register you will need to have the following information:
• Student ID (HISD)
• Student date of birth
Additional Information
• Data for pre-k and kindergarten students
includes only Attendance, Calendar, Report
Card, and Triggers (for attendance only).
• If you have difficulty registering, be sure that
the information you are entering is the exact
same data that is on file with your school.
• If you still have difficulty with registration,
call the HISD Helpdesk at 713-892-7378.