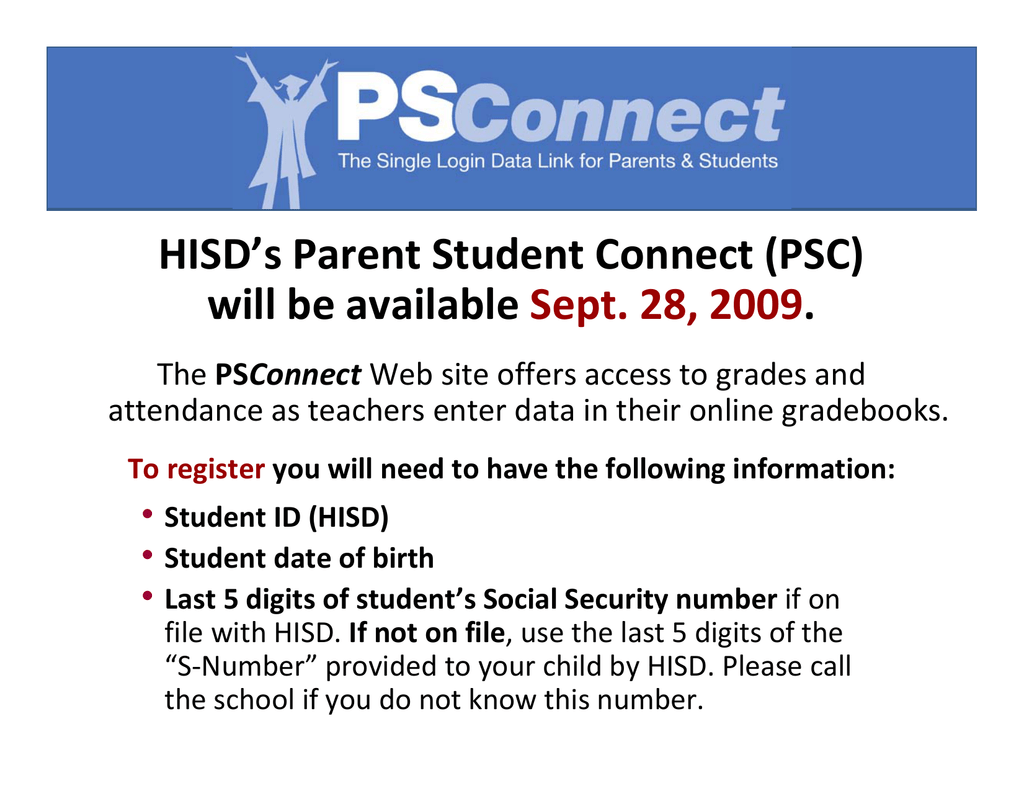 HISD's Parent Student Connect (PSC)
will be available Sept. 28, 2009.
The PSConnect Web site offers access to grades and attendance as teachers enter data in their online gradebooks.
To register you will need to have the following information:
• Student ID (HISD)
• Student date of birth
• Last 5 digits of student's Social Security number if on file with HISD. If not on file, use the last 5 digits of the "S‐Number" provided to your child by HISD. Please call the school if you do not know this number.
Additional Information
• Data for pre‐k and kindergarten students includes only Attendance, Calendar, Report Card, and Triggers (for attendance only).
• If you have difficulty registering, be sure that the information you are entering is the exact same data that is on file with your school.
• If you still have difficulty with registration, call the HISD Helpdesk at 713‐892‐7378.