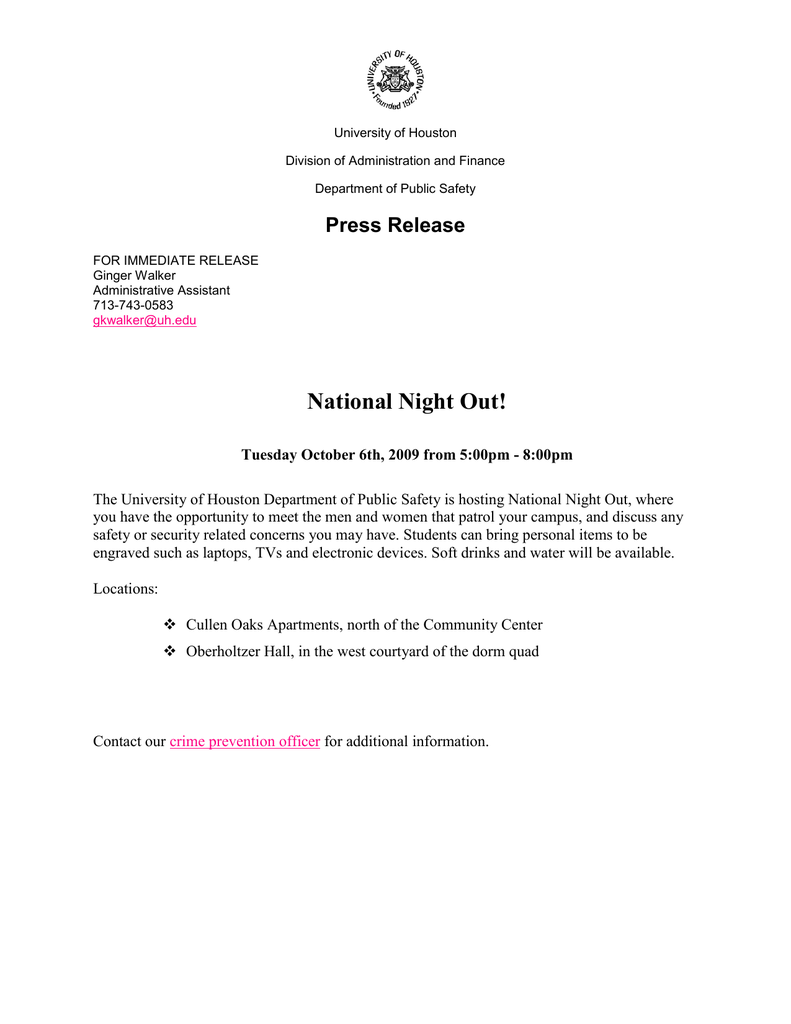 University of Houston
Division of Administration and Finance
Department of Public Safety
Press Release
FOR IMMEDIATE RELEASE
Ginger Walker
Administrative Assistant
713-743-0583
[email protected]
National Night Out!
Tuesday October 6th, 2009 from 5:00pm - 8:00pm
The University of Houston Department of Public Safety is hosting National Night Out, where
you have the opportunity to meet the men and women that patrol your campus, and discuss any
safety or security related concerns you may have. Students can bring personal items to be
engraved such as laptops, TVs and electronic devices. Soft drinks and water will be available.
Locations:
 Cullen Oaks Apartments, north of the Community Center
 Oberholtzer Hall, in the west courtyard of the dorm quad
Contact our crime prevention officer for additional information.