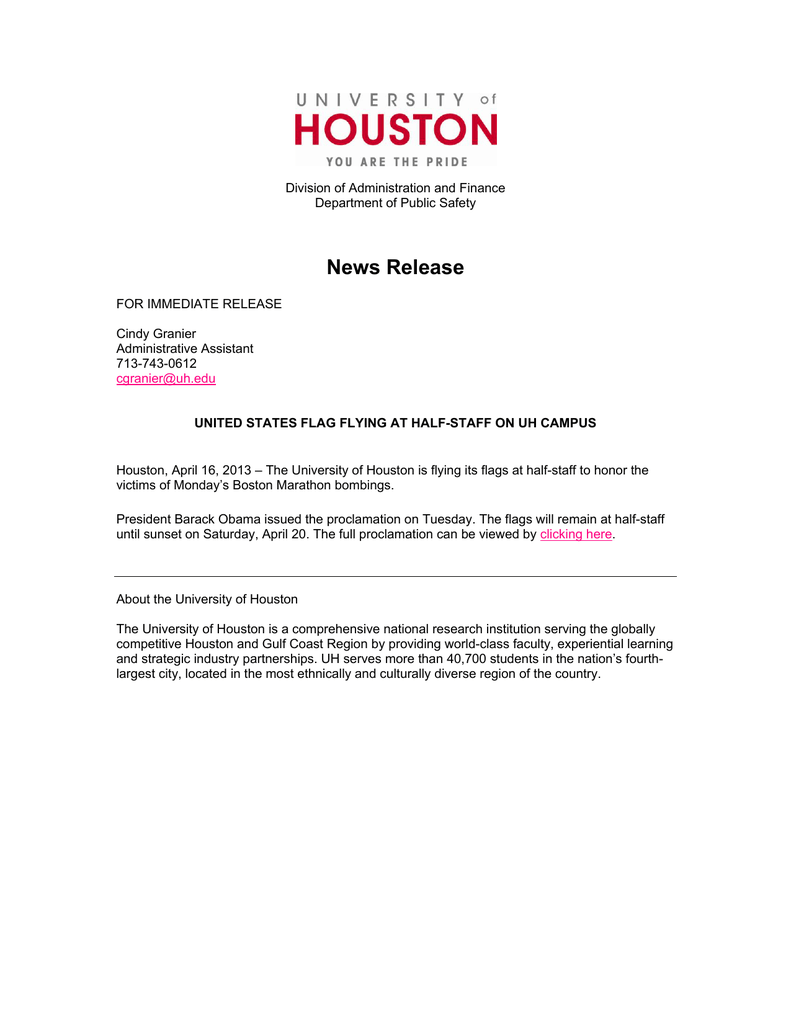 Division of Administration and Finance
Department of Public Safety
News Release
FOR IMMEDIATE RELEASE
Cindy Granier
Administrative Assistant
713-743-0612
[email protected]
UNITED STATES FLAG FLYING AT HALF-STAFF ON UH CAMPUS
Houston, April 16, 2013 – The University of Houston is flying its flags at half-staff to honor the
victims of Monday's Boston Marathon bombings.
President Barack Obama issued the proclamation on Tuesday. The flags will remain at half-staff
until sunset on Saturday, April 20. The full proclamation can be viewed by clicking here.
About the University of Houston
The University of Houston is a comprehensive national research institution serving the globally
competitive Houston and Gulf Coast Region by providing world-class faculty, experiential learning
and strategic industry partnerships. UH serves more than 40,700 students in the nation's fourthlargest city, located in the most ethnically and culturally diverse region of the country.