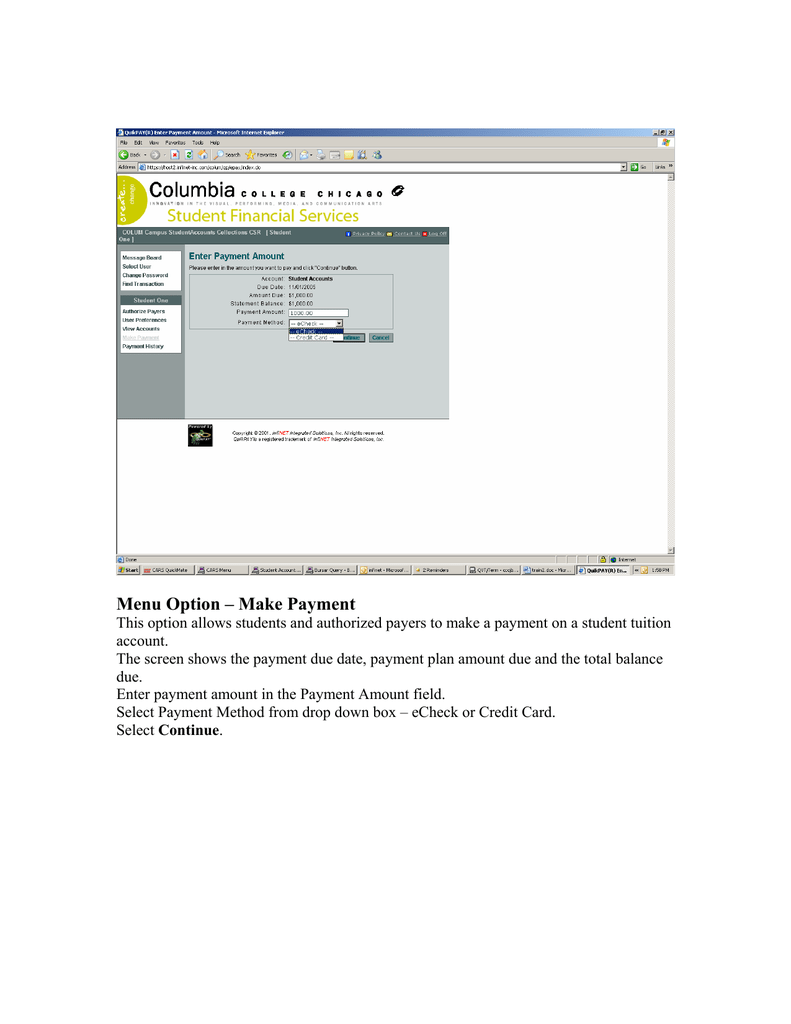 Menu Option – Make Payment
This option allows students and authorized payers to make a payment on a student tuition
account.
The screen shows the payment due date, payment plan amount due and the total balance
due.
Enter payment amount in the Payment Amount field.
Select Payment Method from drop down box – eCheck or Credit Card.
Select Continue.
Payment Method – eCheck
Enter Holders's Name
Select Account Type: CHECKING or SAVINGS
Enter Routing Number of bank account.
Enter Account Number.
Enter Account Holder's address information.
Enter Account Holder's phone number.
Select Continue.
Is this eCheck information correct?
Verify that payment amount, Account Information, Address Information and Contact
Information are correct.
Select Edit if information is incorrect. Previous screen appears to make corrections
Select Continue if information is correct.
Payment Receipt
A Payment Receipt will appear if transaction has been approved.
An error message will appear if transaction is declined.