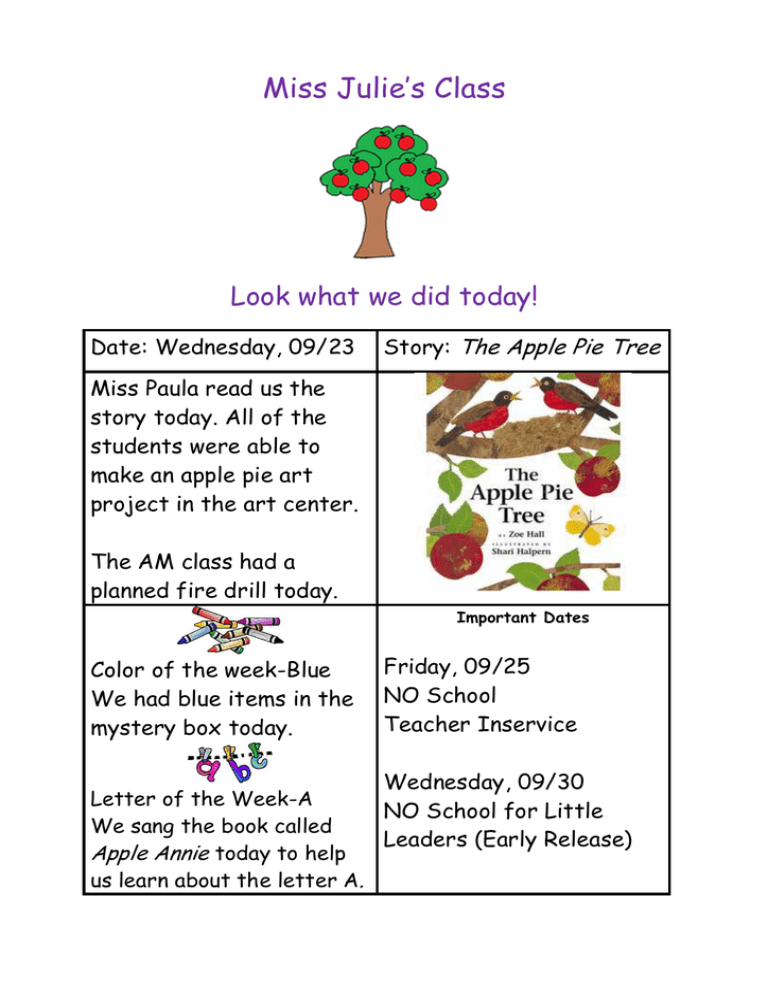 Miss Julie's Class
Look what we did today!
Date: Wednesday, 09/23
Story: The Apple Pie Tree
Miss Paula read us the
story today. All of the
students were able to
make an apple pie art
project in the art center.
The AM class had a
planned fire drill today.
Important Dates
Color of the week-Blue
We had blue items in the
mystery box today.
Friday, 09/25
NO School
Teacher Inservice
Wednesday, 09/30
Letter of the Week-A
NO School for Little
We sang the book called
Leaders (Early Release)
Apple Annie today to help
us learn about the letter A.