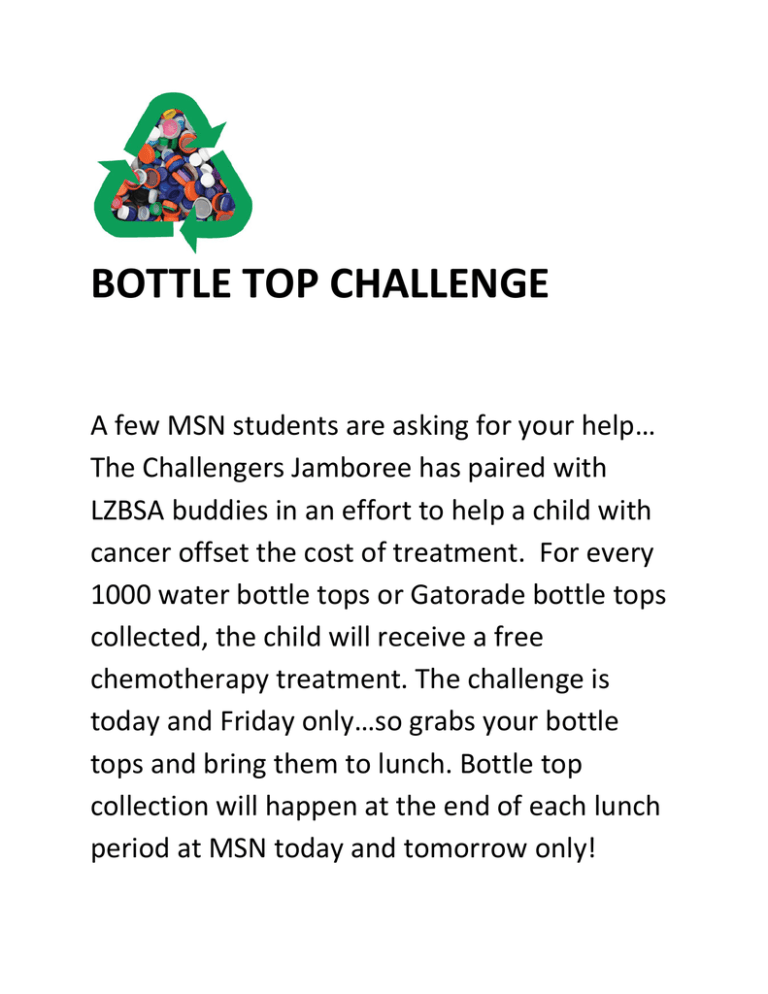 BOTTLE TOP CHALLENGE
A few MSN students are asking for your help…
The Challengers Jamboree has paired with
LZBSA buddies in an effort to help a child with
cancer offset the cost of treatment. For every
1000 water bottle tops or Gatorade bottle tops
collected, the child will receive a free
chemotherapy treatment. The challenge is
today and Friday only…so grabs your bottle
tops and bring them to lunch. Bottle top
collection will happen at the end of each lunch
period at MSN today and tomorrow only!