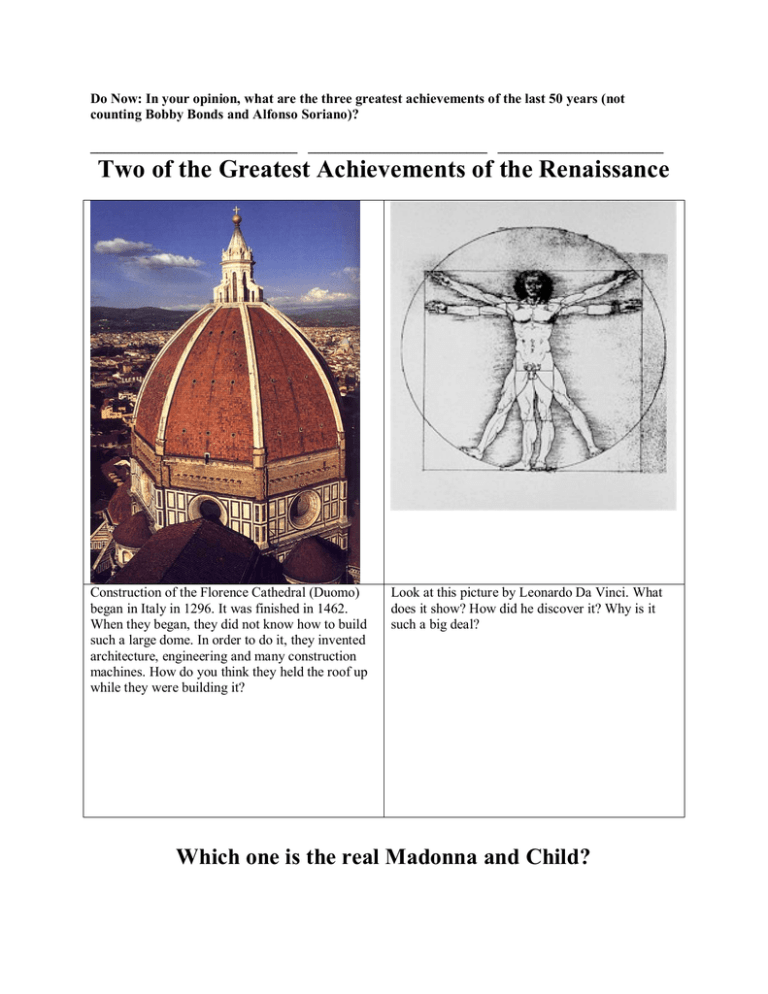 Do Now: In your opinion, what are the three greatest achievements of the last 50 years (not
counting Bobby Bonds and Alfonso Soriano)?
______________________________ __________________________ ________________________
Two of the Greatest Achievements of the Renaissance
Construction of the Florence Cathedral (Duomo)
began in Italy in 1296. It was finished in 1462.
When they began, they did not know how to build
such a large dome. In order to do it, they invented
architecture, engineering and many construction
machines. How do you think they held the roof up
while they were building it?
Look at this picture by Leonardo Da Vinci. What
does it show? How did he discover it? Why is it
such a big deal?
Which one is the real Madonna and Child?
1. Look at the three pictures. Describe each picture.
2. How are they similar?
3. How are they different?
4. Which was painted before the Renaissance? Why?
5. Which was the last one was painted most recently? Why?