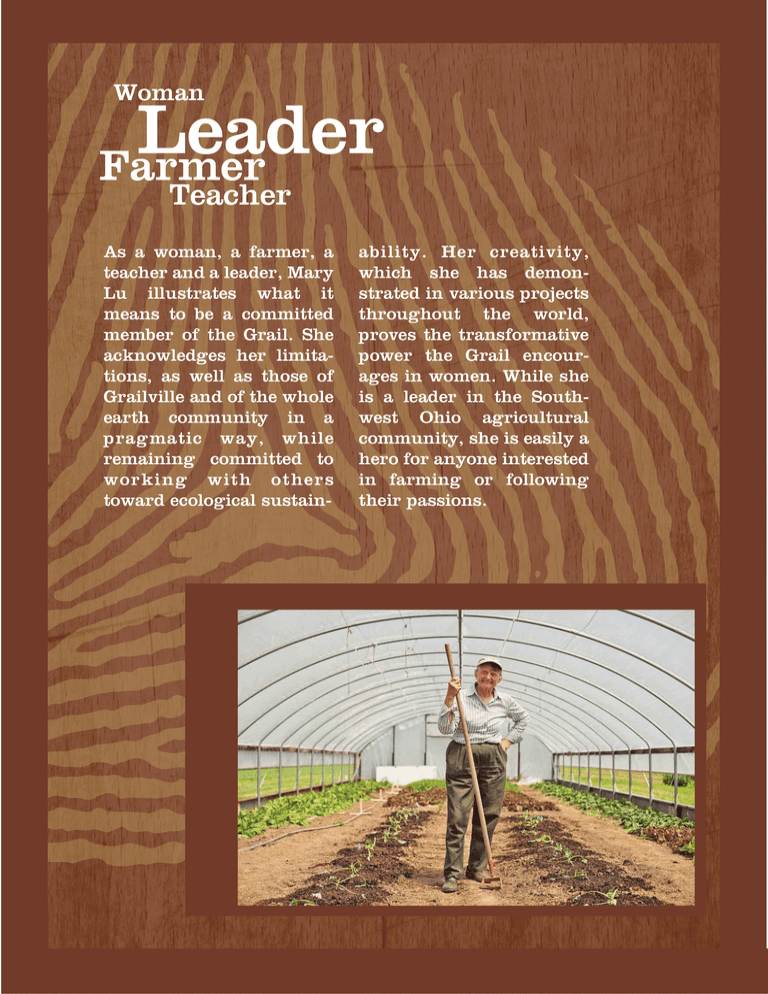 Woman
Leader
Farmer
Teacher
As a woman, a farmer, a
teacher and a leader, Mary
Lu illustrates what it
means to be a committed
member of the Grail. She
acknowledges her limitations, as well as those of
Grailville and of the whole
earth community in a
pragmatic way, while
remaining committed to
working with others
toward ecological sustain-
ability. Her creativity,
which she has demonstrated in various projects
throughout the world,
proves the transformative
power the Grail encourages in women. While she
is a leader in the Southwest Ohio agricultural
community, she is easily a
hero for anyone interested
in farming or following
their passions.