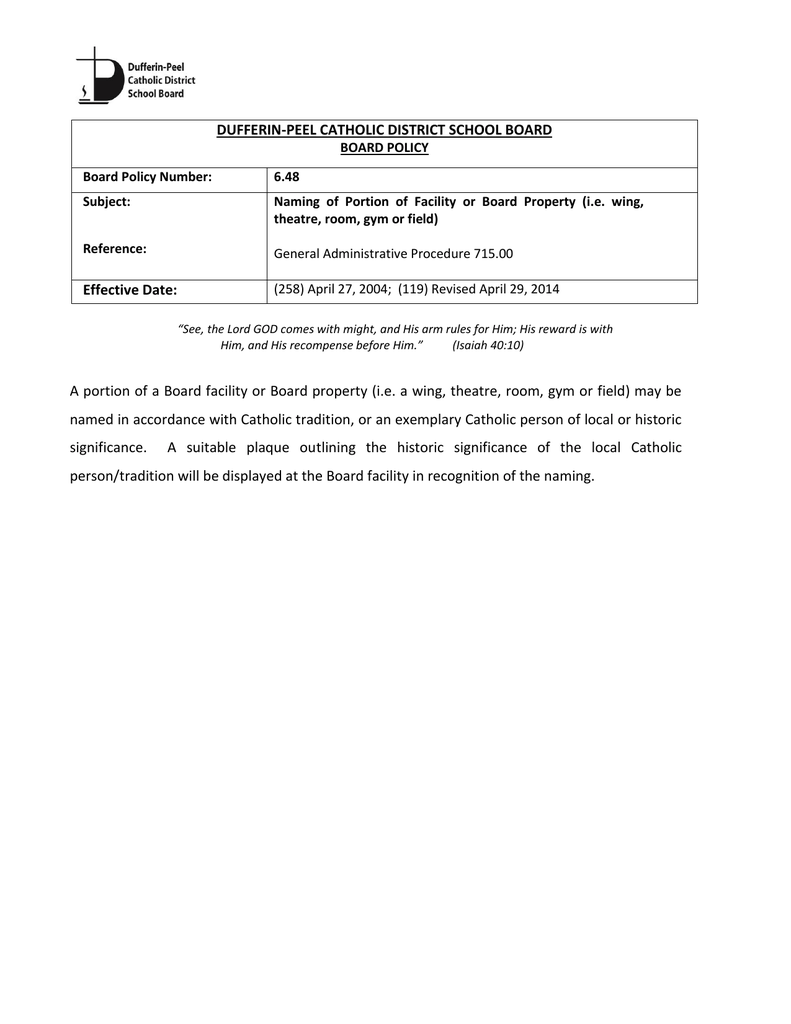 DUFFERIN-PEEL CATHOLIC DISTRICT SCHOOL BOARD
BOARD POLICY
Board Policy Number:
6.48
Subject:
Naming of Portion of Facility or Board Property (i.e. wing,
theatre, room, gym or field)
Reference:
General Administrative Procedure 715.00
Effective Date:
(258) April 27, 2004; (119) Revised April 29, 2014
"See, the Lord GOD comes with might, and His arm rules for Him; His reward is with
Him, and His recompense before Him."
(Isaiah 40:10)
A portion of a Board facility or Board property (i.e. a wing, theatre, room, gym or field) may be
named in accordance with Catholic tradition, or an exemplary Catholic person of local or historic
significance.
A suitable plaque outlining the historic significance of the local Catholic
person/tradition will be displayed at the Board facility in recognition of the naming.