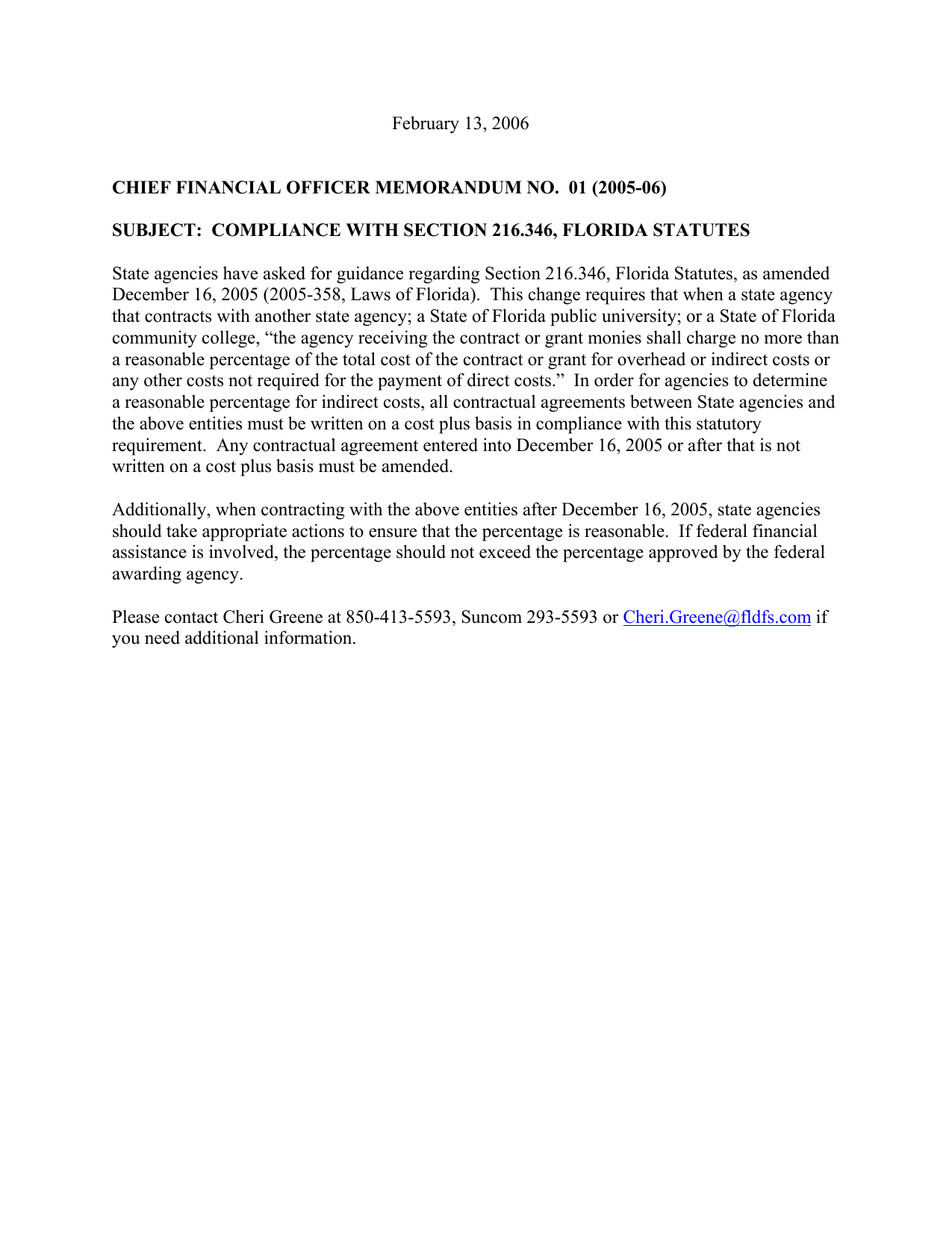 February 13, 2006
CHIEF FINANCIAL OFFICER MEMORANDUM NO. 01 (2005-06)
SUBJECT: COMPLIANCE WITH SECTION 216.346, FLORIDA STATUTES
State agencies have asked for guidance regarding Section 216.346, Florida Statutes, as amended
December 16, 2005 (2005-358, Laws of Florida). This change requires that when a state agency that contracts with another state agency; a State of Florida public university; or a State of Florida community college, "the agency receiving the contract or grant monies shall charge no more than a reasonable percentage of the total cost of the contract or grant for overhead or indirect costs or any other costs not required for the payment of direct costs." In order for agencies to determine a reasonable percentage for indirect costs, all contractual agreements between State agencies and the above entities must be written on a cost plus basis in compliance with this statutory requirement. Any contractual agreement entered into December 16, 2005 or after that is not written on a cost plus basis must be amended.
Additionally, when contracting with the above entities after December 16, 2005, state agencies should take appropriate actions to ensure that the percentage is reasonable. If federal financial assistance is involved, the percentage should not exceed the percentage approved by the federal awarding agency.
Please contact Cheri Greene at 850-413-5593, Suncom 293-5593 or [email protected]
if you need additional information.