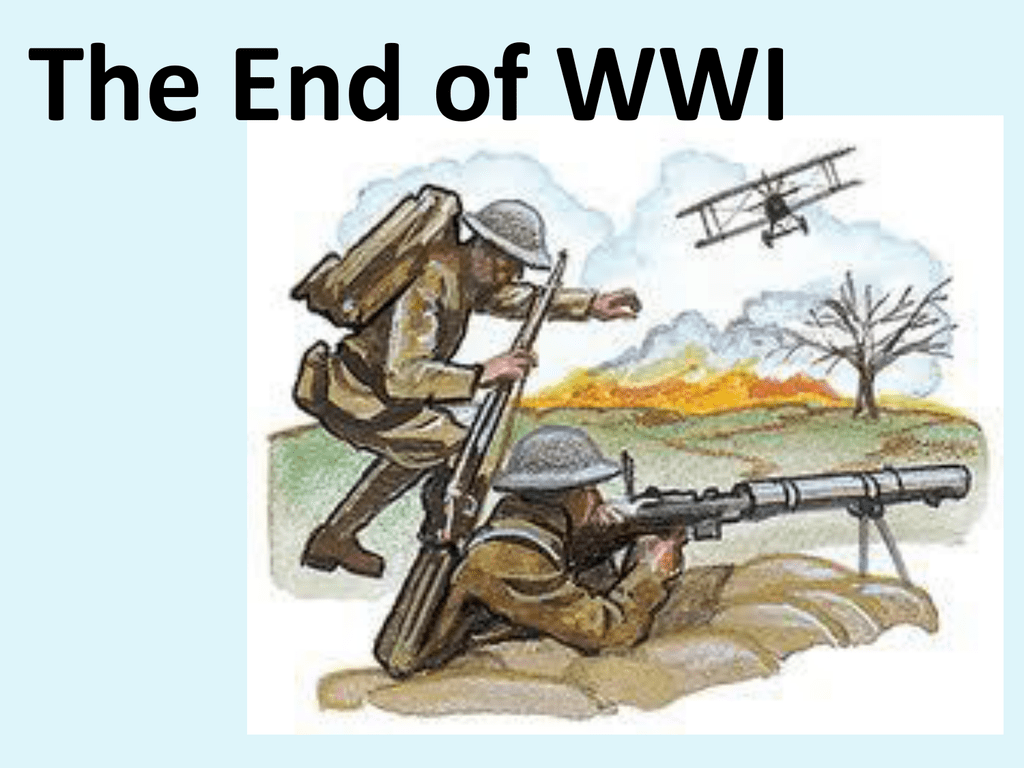 The End of WWI
1917
The Russian Revolution
– Russians overthrew their government
– Signed the Treaty of Brest-Litovsk with
Germany in order to leave WWI
The US entered the war
– Provided morale boost for Allies
– Germany surrendered, signed armistice
i. definition: a cease-fire (11/11/18)
Effects of WWI
– 8.5 million casualties
– pandemic of influenza (flu)
• definition: spread of disease across a
country/continent
• killed 20 million people
– $ problems:
• Allies wanted reparations
• definition: payment for damages
Paris Peace Conference
dominated by the "Big 3"
1. Woodrow Wilson, US President
–goal: "Peace without Victory"
–14 Points – His plan to end war
2. David Lloyd George, British P.M.
–goal: punish Germany
3. Georges Clemenceau, French leader
–goal: weaken Germany
Woodrow
Wilson
David
Lloyd
George
Lloyd George and Churchill
Georges
Clemenceau
Vittorio
Orlando
The Big Three (Plus one)
Problems at the
meeting:
Wilson forced to compromise on
many 14 Points, but NOT the
League of Nations – a
worldwide peacekeeping
organization
Treaty of Versailles
Officially ended the war
Terms for Germany:
– Germany blamed for causing WWI
– Germany forced to pay $30 billion in reparations
– Alsace & Lorraine given back to France
– Germany lost all colonies; Britain and France took
them over
– Had to reduce their military to a 3-5-5 ratio to that
of Britain and France
Terms for Ottoman Empire & AustriaHungary
– both empires split up to prevent being
strong in the future
– Yugoslavia – State created for the Slavs
Unhappy countries
– Germany – Punished too harshly
– Italy – Did not gain land in A-H
– Japan – Did not get to expand into China
– Russia – Did not get anything
– US – Compromised on Treaty
Why is this a problem?
• These problems will lead these countries to
fight once more in World War II.