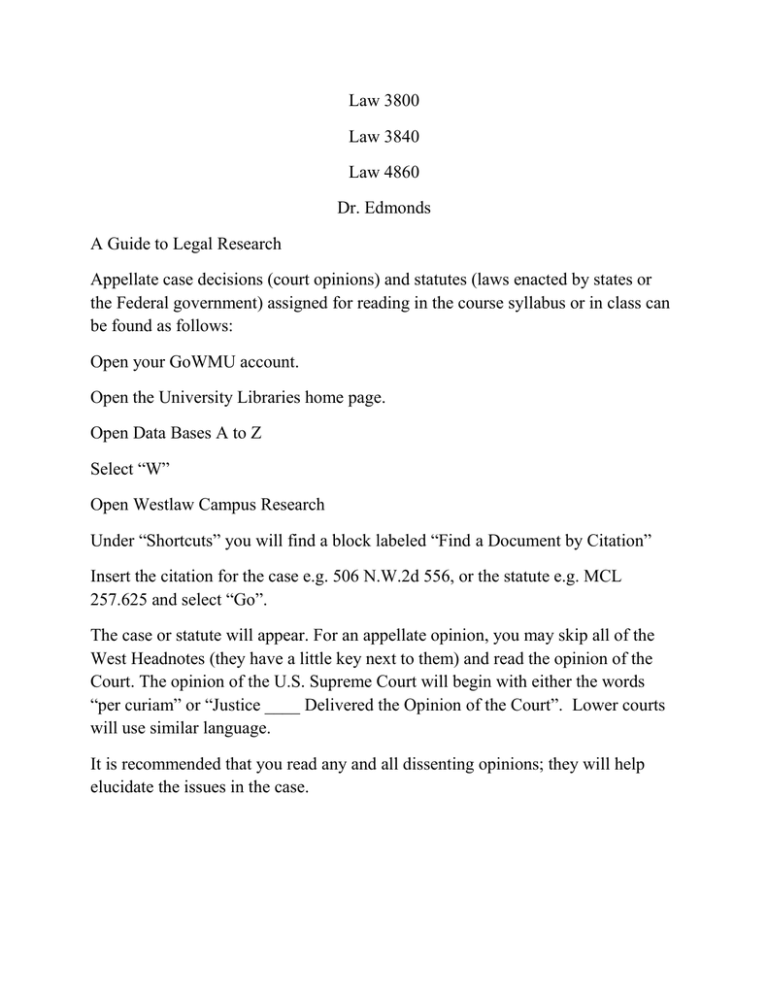 Law 3800
Law 3840
Law 4860
Dr. Edmonds
A Guide to Legal Research
Appellate case decisions (court opinions) and statutes (laws enacted by states or
the Federal government) assigned for reading in the course syllabus or in class can
be found as follows:
Open your GoWMU account.
Open the University Libraries home page.
Open Data Bases A to Z
Select "W"
Open Westlaw Campus Research
Under "Shortcuts" you will find a block labeled "Find a Document by Citation"
Insert the citation for the case e.g. 506 N.W.2d 556, or the statute e.g. MCL
257.625 and select "Go".
The case or statute will appear. For an appellate opinion, you may skip all of the
West Headnotes (they have a little key next to them) and read the opinion of the
Court. The opinion of the U.S. Supreme Court will begin with either the words
"per curiam" or "Justice ____ Delivered the Opinion of the Court". Lower courts
will use similar language.
It is recommended that you read any and all dissenting opinions; they will help
elucidate the issues in the case.