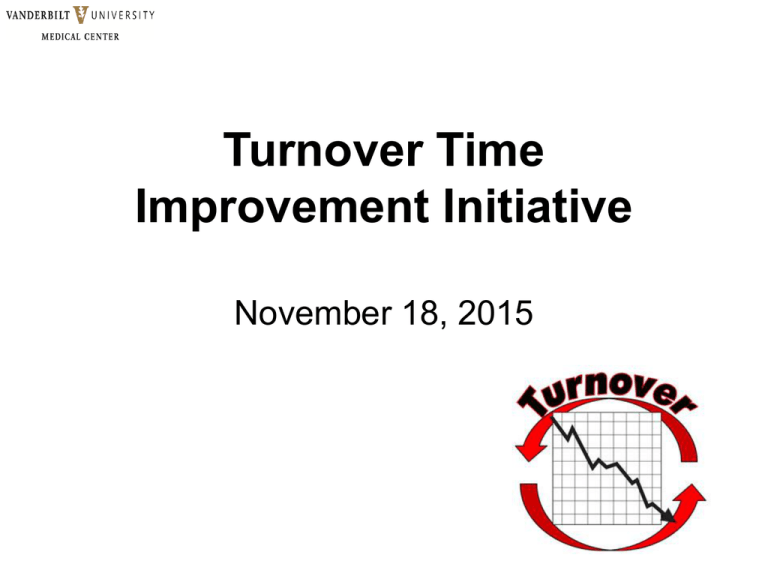 Turnover Time
Improvement Initiative
November 18, 2015
Are You Tired of Waiting?
Then Don't . . .
Move from Waiting to Anticipating
Improving Team Efficiency
A Stepwise Approach
"Wheels Out to Room Ready"
• End of case conversation
• Setting expectations for room ready time
• Understanding your role for the 25 minutes
before room ready
What is "Room Ready"?
What "Room Ready" is NOT
Patient Ready
Surgeon Ready
Maintaining Consistent Performance
Current Processing
Parallel Processing
Current State
Desired State
What Will We Accomplish?
•
•
•
•
•
•
•
Change in culture
Team accountability
Improved efficiency
Patient & staff satisfaction
Reliable & predictable process every time
Getting in on time to go home on time
Decrease in LOS
View Video link in website library for
demonstrations
https://www.mc.vanderbilt.edu/root/vumc.php?site=periopservices&doc=48025
Let's Remember
Every Room, Every Time!