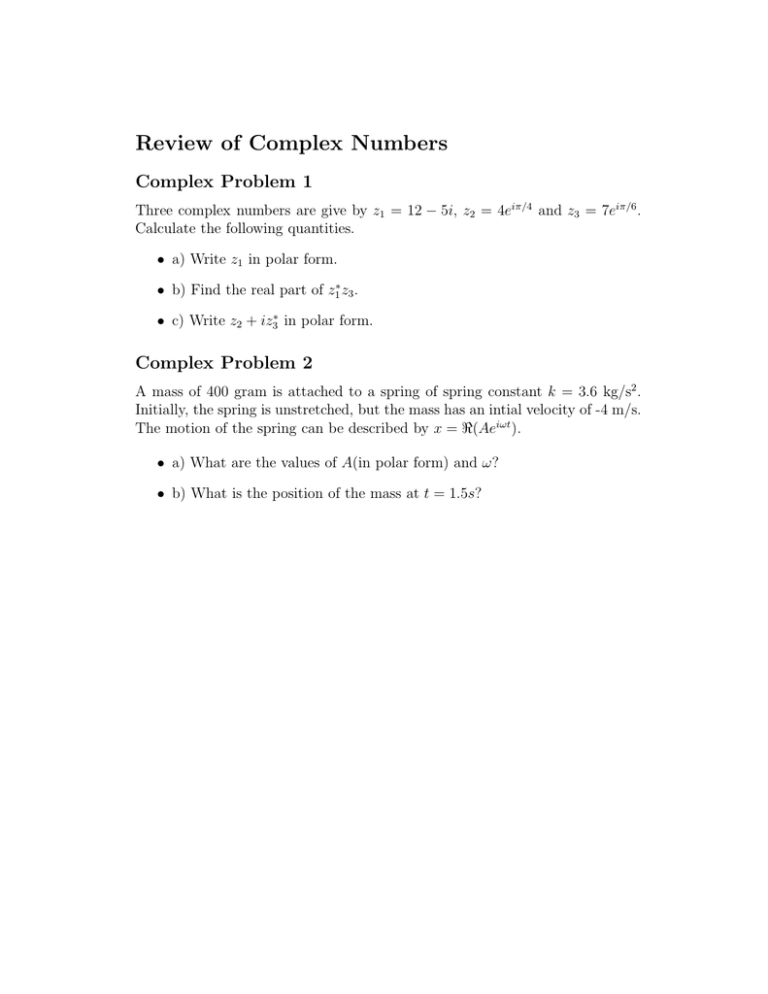 Review of Complex Numbers
Complex Problem 1
Three complex numbers are give by z1 = 12 − 5i, z2 = 4eiπ/4 and z3 = 7eiπ/6 .
Calculate the following quantities.
• a) Write z1 in polar form.
• b) Find the real part of z1∗ z3 .
• c) Write z2 + iz3∗ in polar form.
Complex Problem 2
A mass of 400 gram is attached to a spring of spring constant k = 3.6 kg/s2 .
Initially, the spring is unstretched, but the mass has an intial velocity of -4 m/s.
The motion of the spring can be described by x = ℜ(Aeiωt ).
• a) What are the values of A(in polar form) and ω?
• b) What is the position of the mass at t = 1.5s?