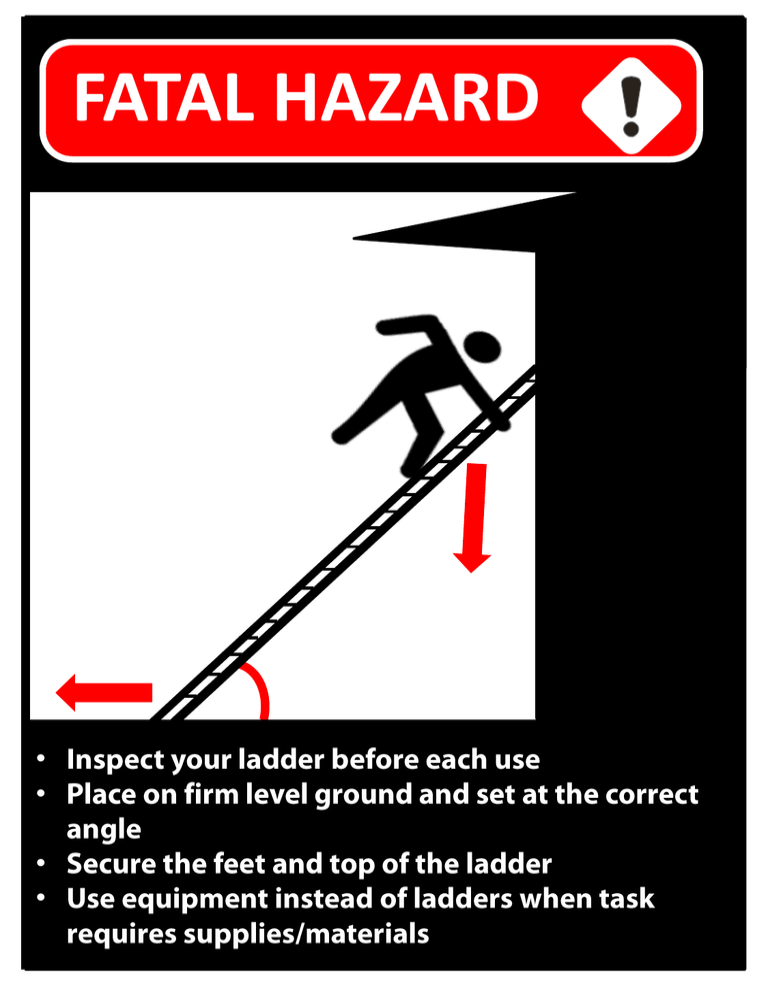 FATAL HAZARD
•
•
•
•
Toolbox Talk Guide
•
OR-OSHA publication schematics
•
•
•
ASK: "Does anyone have more ideas or comments to share?"
Pause for discussion. Then see if there are ways to take action.
END WITH ACTION PLAN (ideas for what to ask or say).
•
"Does anyone have an easy way to remember the angle to place the ladder?"
•
"What do you all do to make sure people use ladders safely?"
•
"Are there tasks on this job where a scaffold or aerial lift is safer than a ladder?"
•
Discuss a similar situation at your current site.
•
Express your commitment to training people on safe ladder practices.
•
Commit to follow-up at the next safety talk.