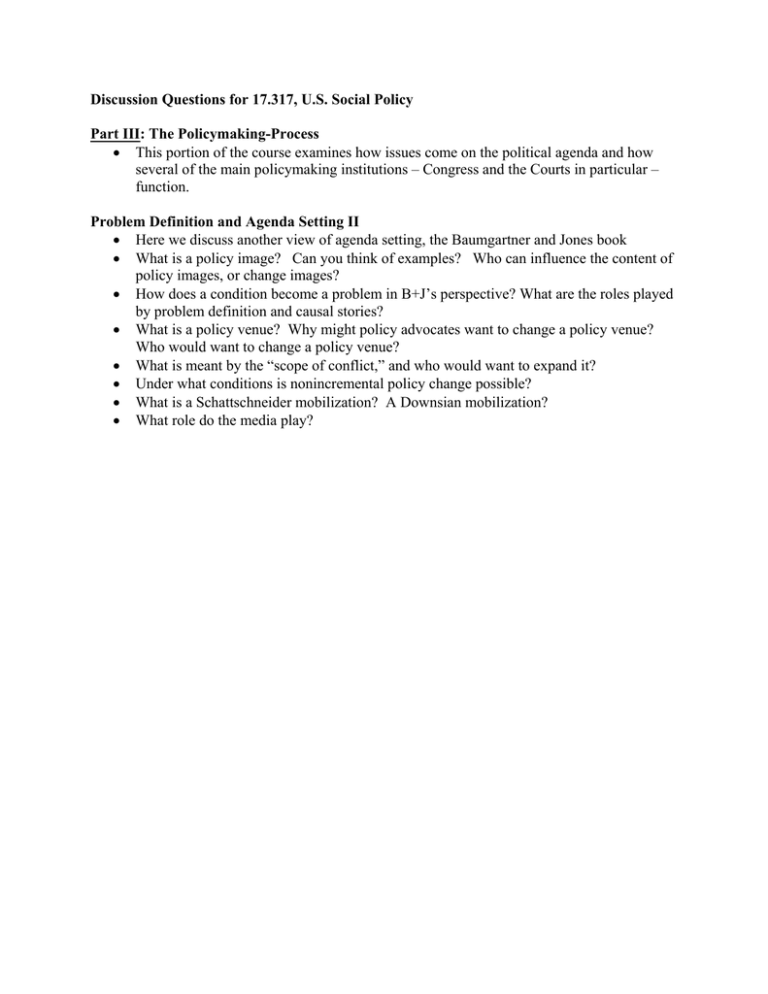 Discussion Questions for 17.317, U.S. Social Policy
Part III: The Policymaking-Process
• This portion of the course examines how issues come on the political agenda and how
several of the main policymaking institutions – Congress and the Courts in particular –
function.
Problem Definition and Agenda Setting II
• Here we discuss another view of agenda setting, the Baumgartner and Jones book
• What is a policy image? Can you think of examples? Who can influence the content of
policy images, or change images?
• How does a condition become a problem in B+J's perspective? What are the roles played
by problem definition and causal stories?
• What is a policy venue? Why might policy advocates want to change a policy venue?
Who would want to change a policy venue?
• What is meant by the "scope of conflict," and who would want to expand it?
• Under what conditions is nonincremental policy change possible?
• What is a Schattschneider mobilization? A Downsian mobilization?
• What role do the media play?