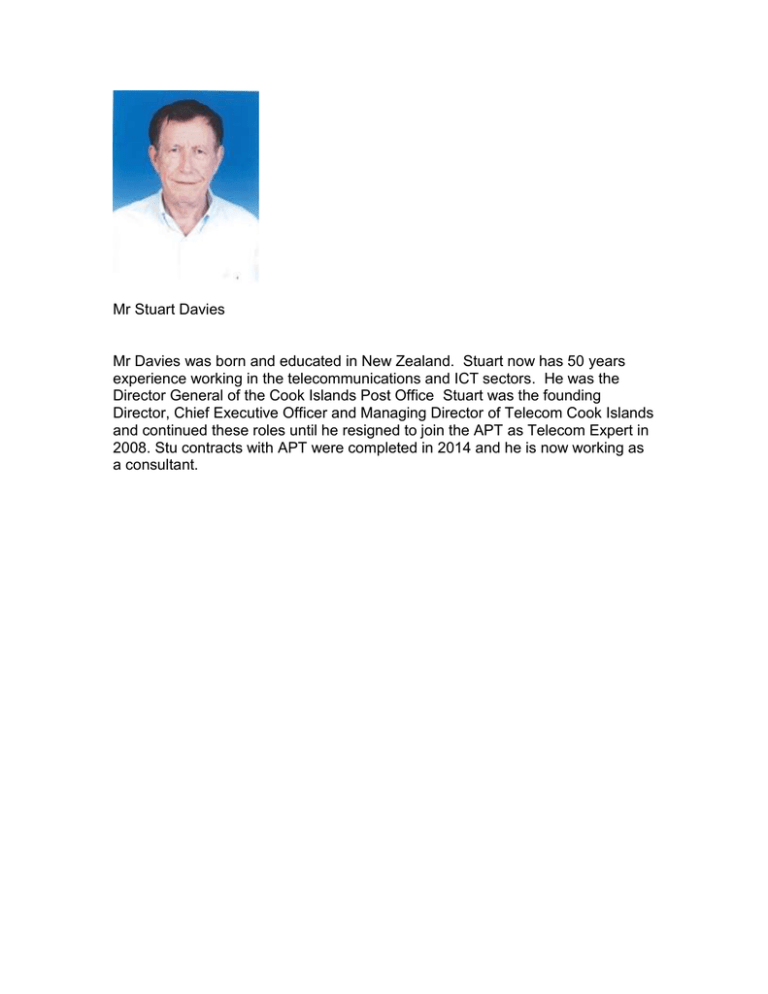 Mr Stuart Davies
Mr Davies was born and educated in New Zealand. Stuart now has 50 years
experience working in the telecommunications and ICT sectors. He was the
Director General of the Cook Islands Post Office Stuart was the founding
Director, Chief Executive Officer and Managing Director of Telecom Cook Islands
and continued these roles until he resigned to join the APT as Telecom Expert in
2008. Stu contracts with APT were completed in 2014 and he is now working as
a consultant.